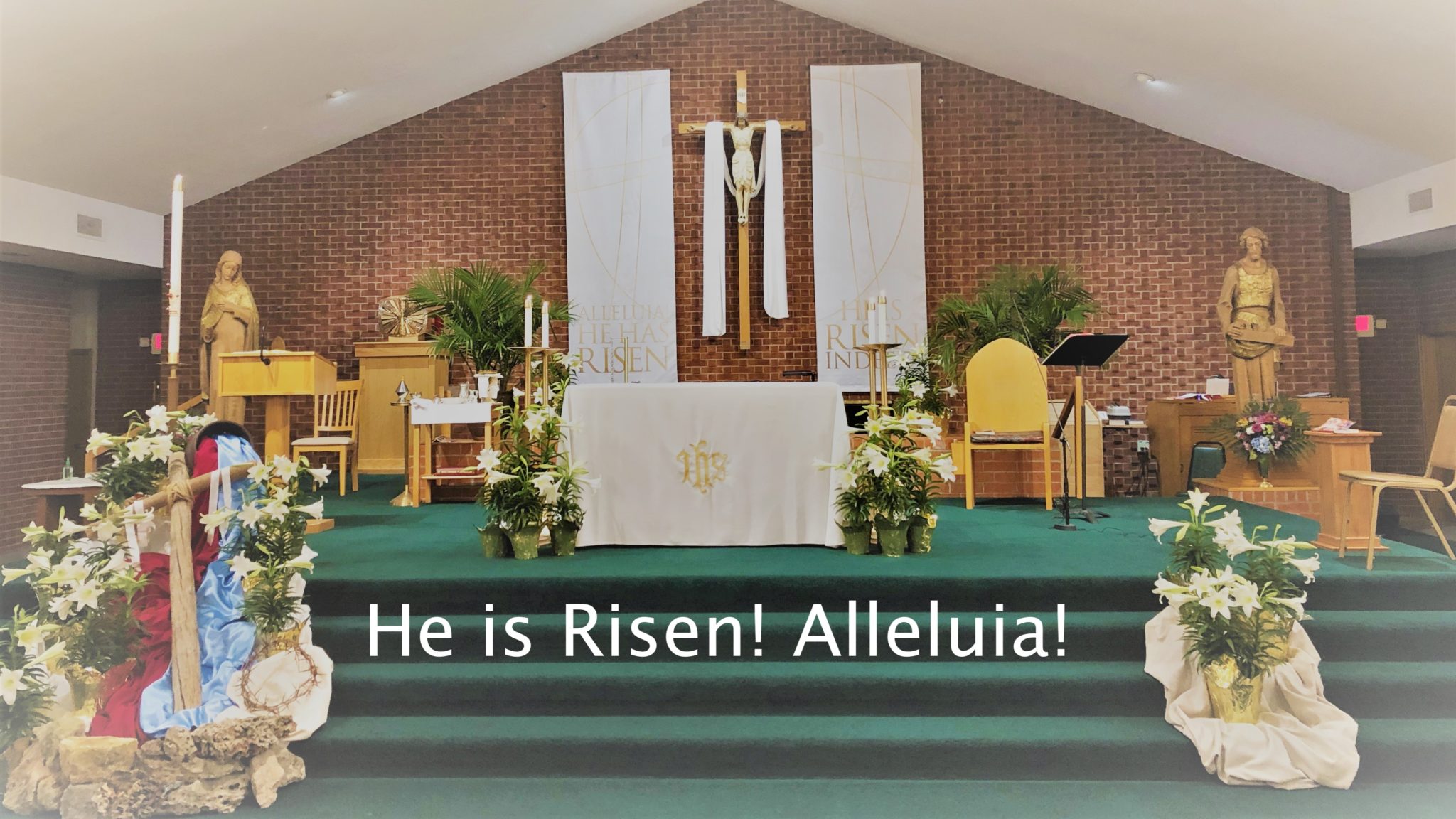 Daily Holy Mass streamed from Our Lady of the Lake Catholic Church, Lake Ozark, Missouri. Limited public participation in the…
Public* and Live Stream Service Times
Orario de servicios en linea y abierto al público++
Holy Mass (English):  10:00 AM
Santa Misa (Español):  2:00 PM
Monday, 5-18-2020 no public or streamed mass
Tuesday, 5-19-2020, Mass:  8:00 AM 
Wednesday, 5-20-2020, Adoration:  5:00 PM
Wednesday, 5-20-2020, Mass:  6:00 PM
Thursday, 5-21-2020, Mass:  8:00 AM
Friday, 5-22-2020, Mass:  8:00 AM
Confessions - Confesiones:
Saturday, 5-16-2020, 4:00 PM to 5:00 PM
Sunday Mass:
Saturday Vigil, 5-17-2020:  5:00 PM (no live stream)
Sunday 5-17-2020
     English  Mass:  10:00 AM
     Misa en Español:  2:00 PM
*Before coming to church, please check for the latest updates and read carefully the instructions that apply for holding services while practicing good hygiene and social distancing. Masks are required and space will be limited.
++Antes de venir a la iglesia, verifique las últimas actualizaciones y lea atentamente las instrucciones que se aplican para celebrar los servicios mientras practica una buena higiene y distanciamiento social. Necesita una cubierta de tela para la cara.  
See this week's bulletin with information about parish and community events, news and a word from our Pastor.
In our parish, there is something for everybody. Find ways you can get involved and connect to our community today.
January 1: The Solemnity of Mary, Mother of God is a Holy Day of Obligation in the Catholic Church. Check Mass times at your local parish.
See Details
Derek Hooper will be ordained to the diaconate on May 30, Bishop's prayer intention for June and a special Pentecost retreat in Spanish are in this week's Monday Morning Memo
Read More
As pilgrims on a journey, we are guided by the Holy Spirit to know and serve the Lord, by reaching out to others in love and service. Our parish offers these resources to parishioners to enrich their spiritual life, enhance their knowledge and form them as missionary disciples.