Advent Giving Tree Success
---
All 165 Advent Angel ornaments were taken!!
---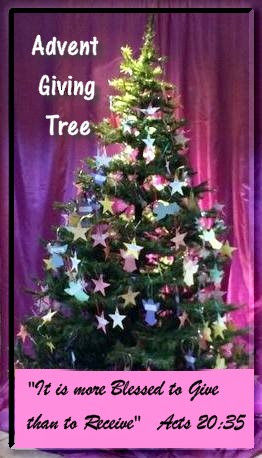 Our Lady of the Lake Parish would like to thank all those parishioners for their outstanding support!
You can return wrapped gifts in Fellowship Hall under/by the Advent Tree during the week when the office is open and during weekend Masses.
Reminder —- Sunday, December 4 is deadline to return wrapped gifts with the Advent Angel Ornament attached.
Distribution of gifts will take place Friday, December 9 from 10:00 am – 2:00 pm.
Again, thank you all so much for bringing the Joy of Christmas through the Spirit of the newborn Christ Child!