Advent begins on Sunday, November 28, 2021. Join Catholics throughout the 38 counties of the Diocese of Jefferson City in small group faith sharing this Advent. This program is free for use by all in our Diocese of Jefferson City and is available in English and Spanish booklets.
Prepare Ye is a four-week, small group program created exclusively for our diocese, based on the Sunday Scripture readings for Advent 2021. Available in English and Spanish, the series follows the format of traditional Advent small group programs, so familiar and dear to our parishioners. It encourages Catholics to reflect on the themes of Advent and grow more deeply in their faith.
A family-friendly version allows family domestic churches with young ones to participate, too!
How to Participate
The first session is for the first Sunday of Advent, November 28. Meeting before or on that Sunday will help you unlock the Word you hear at Mass that week. If you are already a member of a small faith-sharing group, you can use Prepare Ye during your already scheduled sessions. No need to plan additional gatherings.
If you are not a member of a small faith-sharing group, gather some friends or family and prepare for Christmas together.
If your schedule doesn't allow you to come to sessions, please consider using the program alone or with other members of your household. It is adaptable to families with young children.
Your Booklet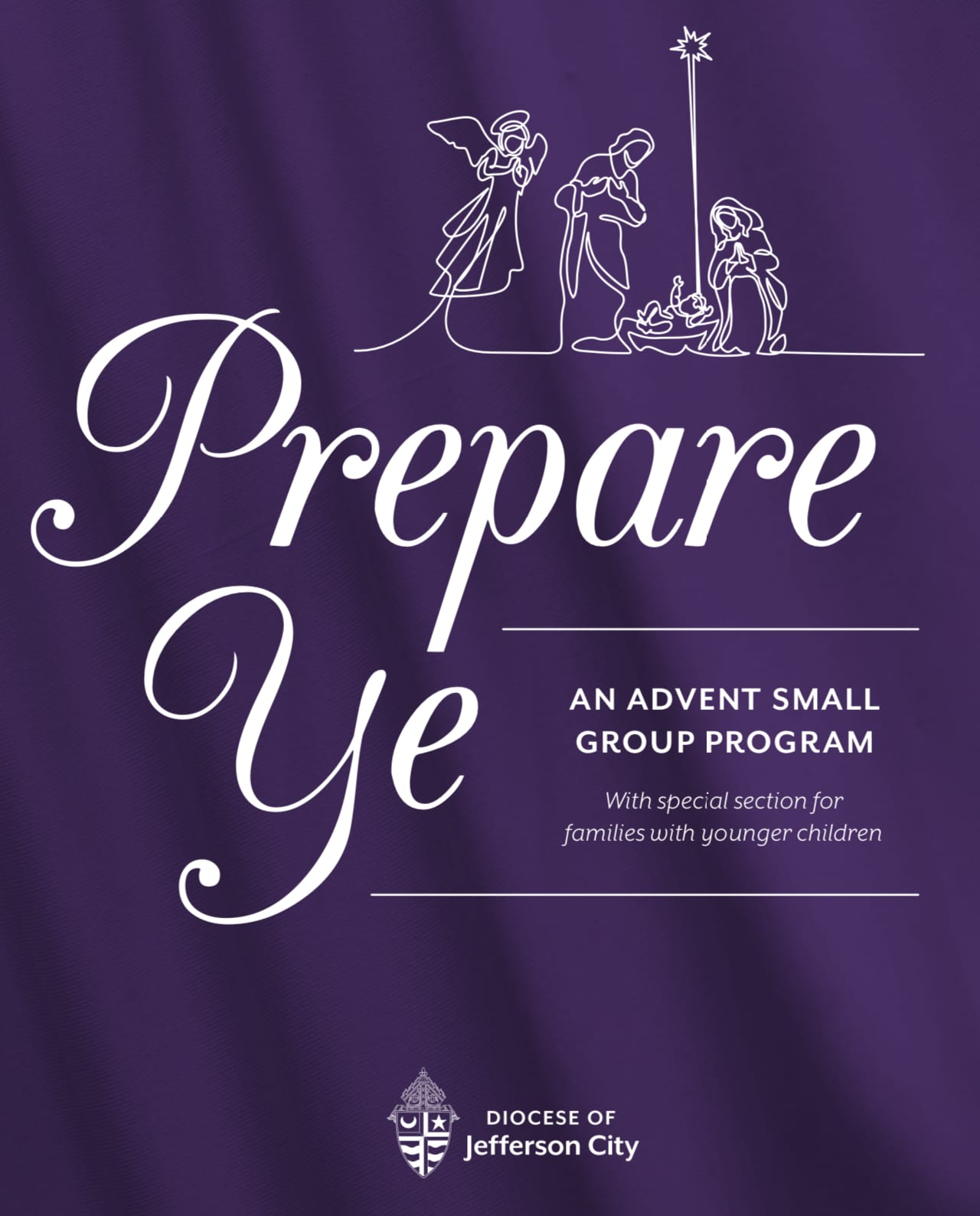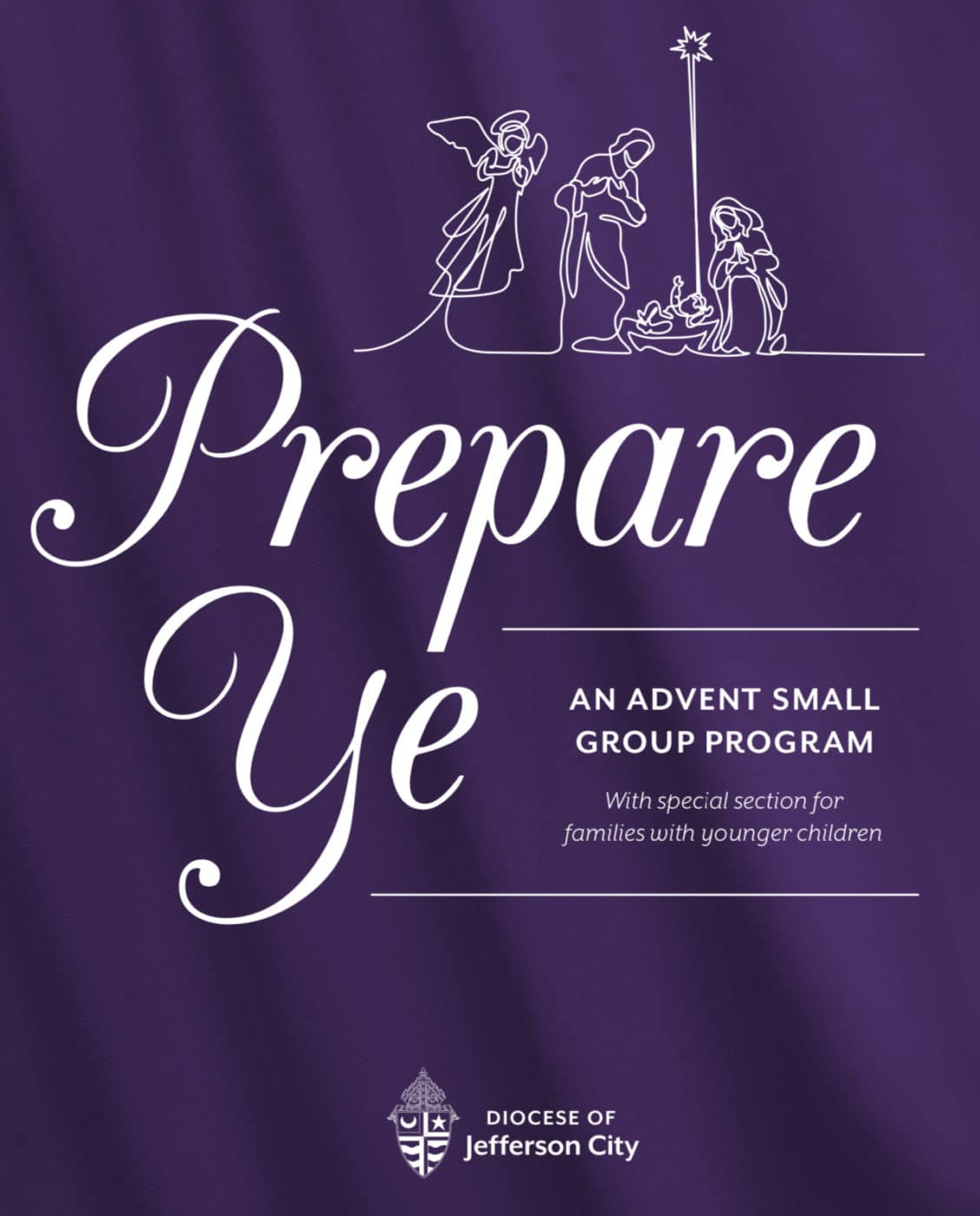 For ease of use, the Advent 2021 small group booklet, Prepare Ye, may be downloaded at no charge. The digital booklets are available for download and may be reprinted by any individual in the Diocese of Jefferson City.

Prepárense!
UN PROGRAMA DE ADVIENTO
para grupos pequeños con una sección especial para familias con niños pequeños