October 20, 2020
|
|
News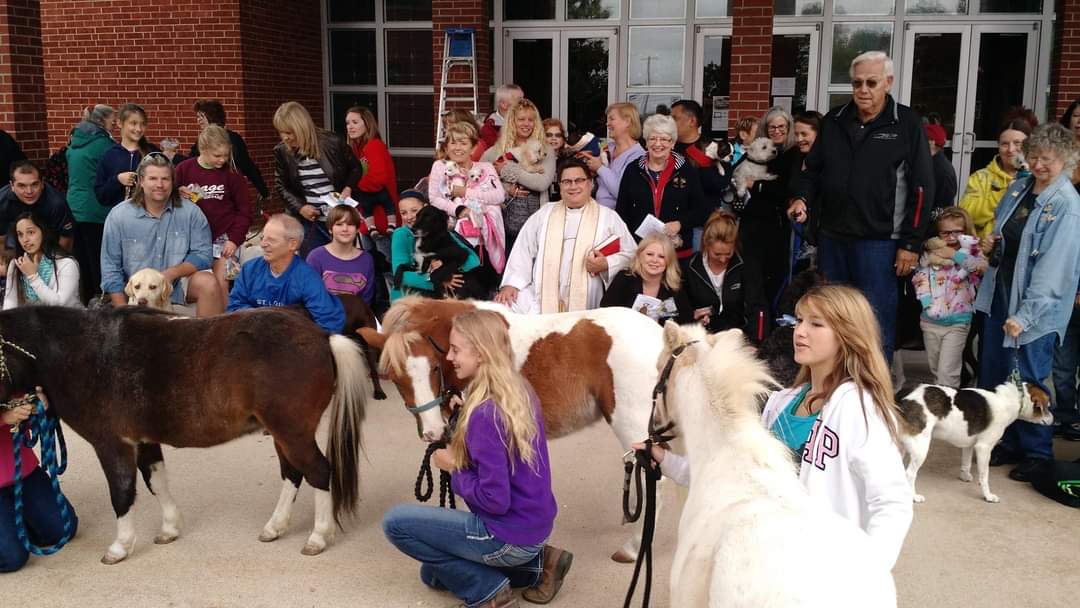 Six years ago, Msgr. Mak raised the question of what new event or activity might Our Lady of the Lake implement to better engage both parishioners and non-parishioners alike within the local Lake area communities. In answer to this question, Lake of the Ozarks Blessing of the Creatures or Blessing of the Animals was held for the first time in 2015. This annual Lake event is celebrated on the Sunday closest to St. Francis of Assisi's October 4 Feast Day. St. Francis is the Patron Saint of Animals.
The event "…welcomes people of all faiths to join us in asking God's blessings upon our friends, companions, and co-workers in the animal kingdom!" Typically held in front of Our Lady of the Lake's main entrance, the event includes songs and prayers to bless our two- and four-legged family members or furry friends. St. Francis medals and prayer cards are handed out to all in attendance after the blessing.
Through the years, an assortment of animals, mostly dogs in varying sizes, have participated in the event – cats and parrots too. We have also been graced by the presence of our furry friends in Law Enforcement who keep us safe through participation of the Eldon K9 Unit and the Osage Beach K9 Unit. Our biggest 4-legged guests were miniature horses to increase awareness for the Missouri Forget Me Not Horse Rescue and Sanctuary.
To add a fun aspect and to wrap-up the event, raffle tickets are handed out to all participants for a chance to win various animal-related or animal-themed items sponsored by local business entities.
"Until one has loved an animal, a part of one's soul remains unawakened." –Anatole France