Deacon's Corner for 28 June 20.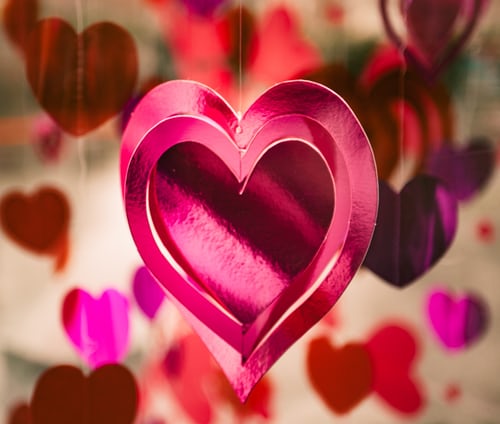 We are ending the month of June. June usually is a time for marriages to occur. But with the spring we have had dealing with the COVID pandemic – many marriages are taking place in July and early Autumn. As such, there are several 'tips' this Deacon's corner can provide to all those who are contemplating marriage, those who are engaged and even those who have been married for some time.
Marriage is a sacrament in the Catholic Church. In so being, we receive special graces when married within the Catholic Church. Marriage is also the only sacrament which involves three individuals – the bride, the groom and God. It is not only you and God, but it is you, God, and that special someone you have chosen to help you attain and to help them attain heaven. It is a sacrament that truly needs the most work from married couples due to their daily interaction and cooperation with each other.
Here are some points as Catholics we must maintain to have a good, lasting, and loving marriage.
First – Keep God First. You love your spouse and all children born unto this union. But your focus is on God. If something in your or your spouse's lifestyle is taking you away from God, this is a red flag to have a heart to heart talk. God needs to be first in you and your spouse's lives to attain a good marriage and a Godly life.
Second – Pray Together. You have heard the old saying "The family that prays together stays together". There is really a lot of truth to this saying. When one prays, many times you say what is truly on your mind. This is a great way to communicate with your spouse and always remember God is in the equation. In this hectic world, what a great time to just stop and take a breather and say thank you to God and ask Him for anything that is bothering you. Also, your spouse may not have known a certain issue was on your mind. So, it is a great way to start communication. Which leads to another tip of taking time to communicate with each other.
Third – Do Not Let Others Come Between You, Your Spouse or God. If someone is leading you to do things that perhaps takes you away spiritually, physically, or emotionally from your spouse or God – Don't walk away – RUN! These behaviors and habits can snowball with turning you away from your spouse, the special people in your life and most importantly, from God.
Fourth – Be Swift to Hear and Slow to Speak. Many times, in our day to day life, we are in a hurry and we flippantly say things that can really hurt others – especially our spouse. And with the world of texting, this could happen often. Make sure what you are saying is something that you would want to hear from another person. Slow down. Think about those words. And listen to what the other person is saying.
Fifth – Lastly, understand that love is a choice not merely a feeling. We chose every day to love our spouse. Because your wedding day is just that – one day. Marriage is a lifetime. And within that lifetime, there will be days you do not feel well. Days things do not go exactly as we wanted. But we still need to remember that we chose to be in love with our spouse. And with the special graces we attain in the sacrament of Marriage and throughout our lives with the sacraments of Reconciliation and Eucharist – God will help each of us reach our goal – heaven!
Pope Francis, during a group gathering of young engaged couples, was asked what advise he had to have a good marriage. He said it was simple. Three easy expressions. He stressed the need to be grateful, "because it's the spouses who confer the sacrament of marriage, one to the other. And this sacramental relationship is maintained with this sentiment of gratitude, of thanks." Second is "always ask your spouse, the wife to the husband and the husband to the wife, 'what do you think, what do you think if we do this?'" rather than just "running over" the other without getting their opinion. The third word, he noted, is forgiveness, which is "a very hard word to say." In marriage, mistakes are always made, he said, noting that the important thing is to know how to recognize one's mistakes and ask for forgiveness.
May God bring His blessings unto those contemplating marriage, those engaged and especially those married couples! May God grant them many Blessed Years!
Blessings – Dcn Jim