Follow Jesus to Calvary with Dr. Sri
February 17, 2022
|
|
Lent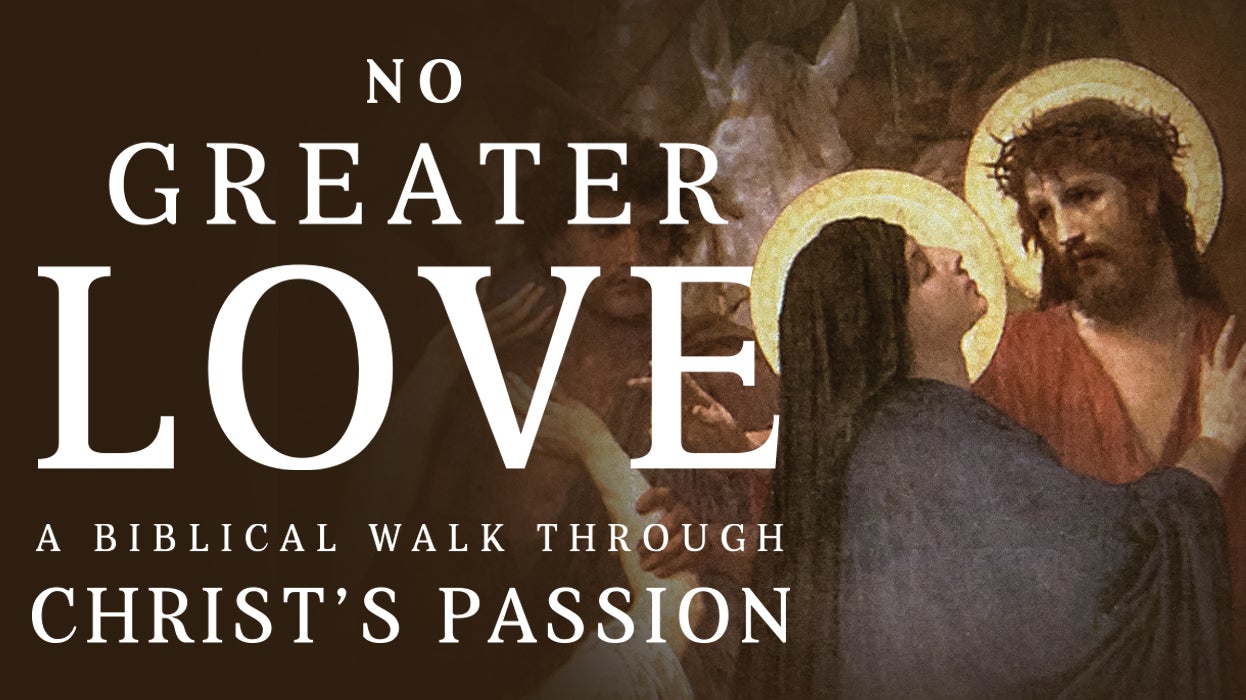 No Greater Love: A Biblical Walk Through Christ's Passion
With Dr. Edward Sri
Monday evenings, March 7th – April 4, at 6:30 pm
Registration deadline — February 24.
No charge for participants. Bring your Bible.
Call 573-365-2241, ext. 5 to register
Join us this Lent for a unique experience of Christ's Passion and Death. In No Greater Love: A Biblical Walk Through Christ's Passion, we are going to walk step-by-step with Jesus on His journey from His agony in the garden to His crucifixion on Calvary.
Every Monday, March 7-April 4, at 6:30 pm we'll meet for prayer, fellowship, discussion, and an engaging video presented by Dr. Edward Sri. Filmed on location in the Holy Land, it lets us see the actual locations where Christ's passion occurred! Every step of the way we will unpack Old Testament prophecies, messianic expectations, and connections to our Catholic Faith.
Workbooks for this study will be provided at the first meeting. However, Ascension has requested 2 weeks' shipping time. Please call the Church office at 573-365-2241, ext. 5 to register by February 24. Bring your Bible and join us!
For more information, contact the church or Deacon Paul and Marilee Poulter at deaconpaul@ourladylakeozark.org