I got a Bible for Christmas. How do I know if it's approved by the Catholic Church?
The easiest way to tell for your Bible and many other religious books is to look in the front pages of the book. Approval from the Church has to be requested and the document reviewed. Look for these Latin terms with a person's name and date: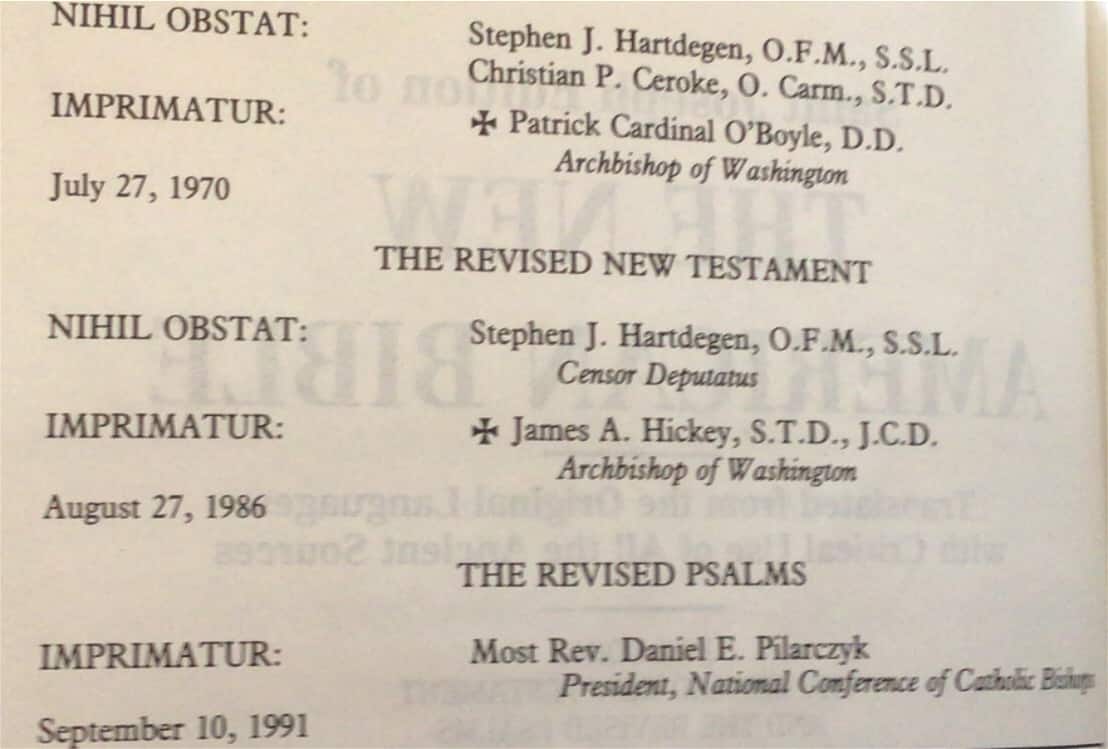 Nihil Obstat – This means that in the judgment of the person assigned (usually a bishop or censor), this document contains nothing contrary to faith or morals, that is, nothing "stands in the way." The person's name is indicated.
Imprimatur – This is official permission to print the document, usually from church authorities or a censor. It represents the approval by a bishop for the publication and is used for materials of religious work, not instructions from the teaching authority of the Church itself. This permission comes from the bishop of either the petitioner's residence or the publisher's location.
There may be separate approvals for any revisions of a document. These notations assure that you can read your Bible in the true understanding of the faith.
Thanks for asking a great question. I'll be sharing more answers in the future. Anyone with a question about our faith, please call me at 573-378-9220.
Enjoy reading your new Bible during Lent,
Deacon Paul Poulter