January 2022 Newsletter, Our Lady of the Lake K of C Ladies Auxiliary #9273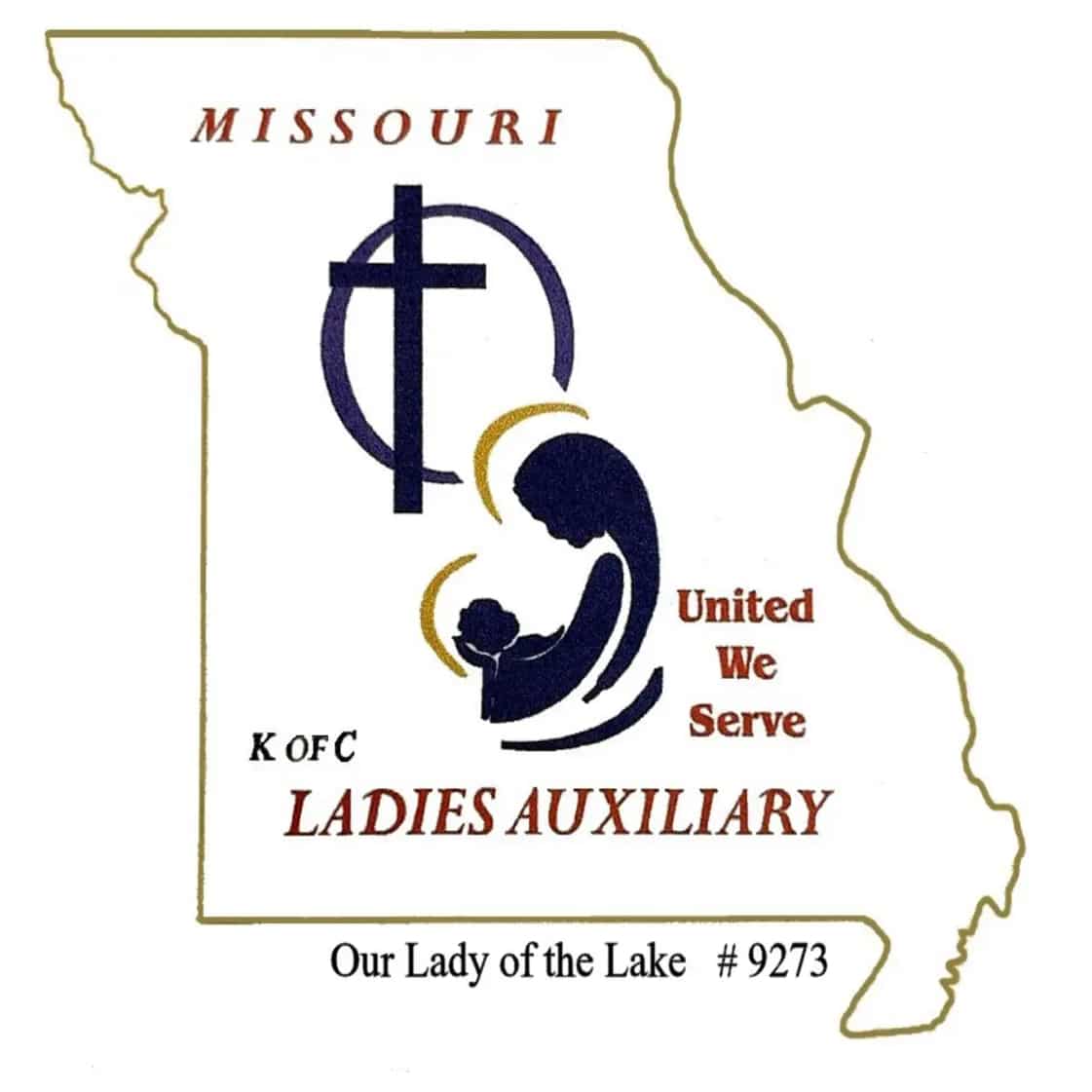 Ladies Auxiliary #9273
Our Lady of the Lake Catholic Church
Osage Beach Mo. 65049
January  2022 K of C Ladies Newsletter 
The next meeting is THIS TUESDAY January 18, 2022; 6:30 for the Rosary; business meeting begins right at 7:00 p.m.
*NO current minutes; we held an unofficial short meeting after the Mass for the Deceased in November; then no meeting in December.
*THANK YOU to all help with preparations for the Christmas Party.
MEETING AGENDA ITEMS for TUESDAY:  
A. Shirt order: shirt orders are due by January 31st. The order will go to Wright Printing February 1st. Shirt samples to try on are in the second closet down from the entry into in our meeting room in Bestgen. The shirts tend to run a bit smaller across the chest; may want to go up one size. They run S-4XL. You can order 3/4 sleeve or full sleeve. We order, then pay: cost depends on total number; shirts will be run $25-$30. 
B. Donations; we need to discuss the requests we have received and those we generally/yearly or wish to donate to.
C. Cards for confirmations students.
D. Dues: payment is due January 31, 2022. Please bring your $12 cash or check to the meeting Tuesday, drop it off at the church-it can go in the Ladies Aux mailbox across from the office entrance, or mail it to Treasurer Lusica Hankins: 200 Clover PointLake Ozark, MO 65049
*Checks payable to Ladies Auxiliary #9273
D. Spring Card Party: reviewing plans from last one; confirming date and plans to implement the event.
E. Items from Officer's Planning Meeting:
1. Year end paperwork
2. Bestgen Floor cleaning
3. Fish Fries
4. 2022 calendar
5. Knights Weekends
6. Donut Sunday

God is good all the time. All the time God is good. Thank you for your membership and support as your president. We have an amazing organization!  
​​ See you Tuesday!
​​​Stay safe and enjoy your daily blessings!
​​​Karen Blevins, President