We had a great discussion on our December book and then enjoyed some delicious appetizers and desserts brought in by everyone. All are welcome to join us in January.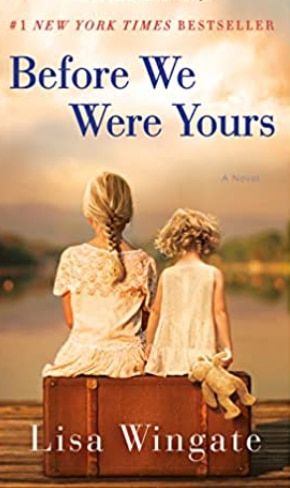 Before We Were Yours
by Lisa Wingate
Join our next meeting
Tuesday, January 10, 6:00 pm
Church Fellowship Hall
I wish you all a very blessed Christmas season and joyous 2023!
If you would like to Zoom the meeting or have questions, please call or text me – 915-490-5765.
Happy Page Turning, Lusica