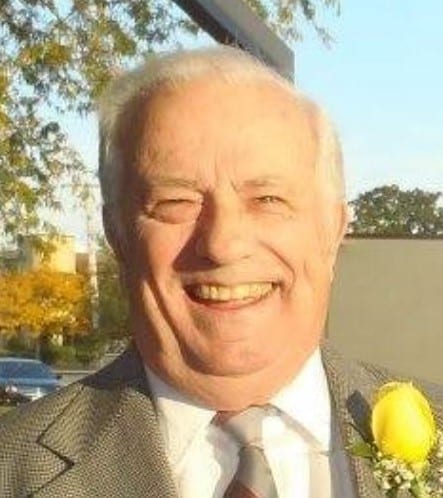 John Henry Heinz
July 22, 1930 – April 3, 2020
A Memorial Mass for John Heinz, former resident of Lake Ozark, MO and father of parishioner Sue Boyd, will be celebrated Saturday, October 17, 2020 at 11 AM at Our Lady of the Lake Church with Monsignor Marion Makarewicz presiding.
John Henry Heinz, 89, passed away peacefully on Friday morning, April 3, 2020, at Highland Park Hospital, Highland Park, Illinois. He was born at St. Francis Hospital in Evanston, IL, on July 22, 1930 to Harry William Heinz and Alpha Clarissa (Kindt) Heinz. John grew up in Skokie, IL and moved to Morton Grove in 1950 when he married Dorothy Alice Sherman. John spent his last years in Arlington Heights, Illinois. John was preceded in death by his loving wife of 64 years, Dorothy Alice (Sherman) Heinz.