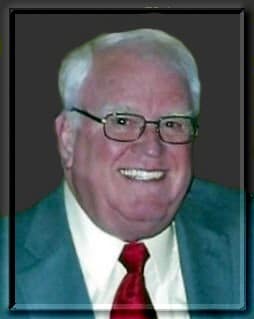 John K. (Jack) Callahan
June 20, 1940 – November 9, 2020
John K. Callahan, 80, of Osage Beach, Missouri departed this life on Monday, November 9, 2020, at Stone Bridge Nursing and Rehabilitation in Osage Beach, Missouri. John was born June 20, 1940 in Rochester, New York, the son of Jack and Edna (Foley) Callahan. John was united in marriage to the love of his life, Nancy Hughes, on May 28, 1966 in Remsen, Iowa. They shared 54 years together at the time of his passing. John was a loving and caring man and a good person to all. He was a loving husband and father to his family.

John proudly served his country from 1963 to 1967 in the United States Navy and served one tour in the Vietnam war. He worked for 25 years at IBM as a project manager before moving to C.I.B.E.R as a consulate of IBM for another 5 years before retiring. In his spare time John enjoyed going fishing and golfing. He also enjoyed singing. He most treasured time was spent with his family and friends. He will be greatly missed.
John is survived by his wife Nancy Callahan of the home; his son Sean Callahan of Tillamook, Oregon; his daughter Kerri Callahan of Eldon, Missouri; his sister Elaine Hilowitz of Richmond, Virginia; and many other relatives and friends. John was preceded in death by his parents Jack and Edna Callahan and his sister Carol Reed.