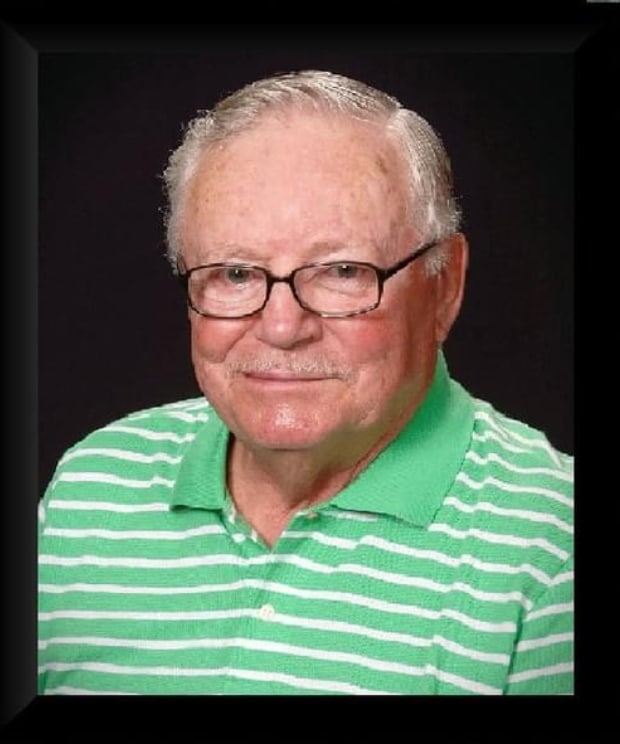 Joseph Francis Schutzenhofer
1934- 2021

Joseph Francis Schutzenhofer, 86, passed away peacefully on July 2, 2021, in Jefferson City, MO. Joseph was born on October 20, 1934, to Joseph and Anna Mae (Williams) Schutzenhofer in East St. Louis, Illinois. He was united in marriage to Mary Francis Havel on November 29, 1956. Joseph was employed with the Terminal Railroad Association of St. Louis, Western Electric, and in 1967, Union Electric. In 1978, Joseph accepted a position at Bagnell Dam at Lake of the Ozarks. He retired from AmerenUE in 1993.
Joseph was a member of St. Albert the Great Catholic Church, and the Holy Name Society, in Fairview Heights, Illinois for many years. He worked many fish fries and bingo nights. Later, he was a member of Our Lady of the Lake Catholic Church in Lake Ozark, Missouri, and a 4th degree Knight in the Knights of Columbus. Joseph was a member of the Fraternal Order of ELKs Lodge #2517, Osage Beach, MO for 20 years.
Joseph enjoyed spending time with friends and family, float trips, boating, traveling, and playing poker and golf. He loved making people laugh with his many jokes.
He is survived by his sons Richard Schutzenhofer of Atlanta, GA; Robert (Darla) Schutzenhofer of Fulton, MO; daughters Lisa (Jack) Eastman of Jefferson City, MO; and Mary Rene' Schutzenhofer of Lake Ozark, MO; two grandsons, Ethan Schutzenhofer and Nate Schutzenhofer; a sister, Norma Graves of Bradenton, Florida, a brother, Donald Schutzenhofer of Granite City, Illinois, his sister-in-law, Barbara Klein of Waterloo, IL, nieces and nephews, cousins and many friends.
Joseph was preceded in death by Mary, his wife of 61 years; his parents, Joseph and Anna Mae; his brother-in-law Frederick Graves, his sister-in-law Beverly Whitaker, and brother-in-law Roland Klein.
Memorial contributions may be made to the American Heart Association.