Kathleen Bridget "Kitty" McCarthy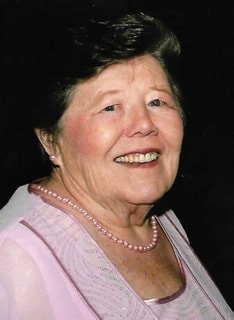 Kathleen Bridget "Kitty" McCarthy
1931 – 2021
Kathleen Bridget "Kitty" McCarthy, age 89, passed away Saturday, March 13, 2021 at Lake Regional Health System in Osage Beach, Missouri.
Kitty was born in New Orleans, Louisiana on October 26, 1931, the daughter of James Anthony McCarthy and Ursula Gibson McCarthy.
Kitty worked for the Amoco Oil Company from April 1, 1957 until January 1, 1988 in New Orleans, St. Louis, and the general offices in Chicago, Illinois. She relocated to the Lake area in 1988 after 31 years of being an Amoco Oil Company executive.
Kitty joined Lake Regional Health System Auxiliary in 1989. She served as President, Fundraising Chair Person, and Director of Volunteer Services resigning in January 2012. Kitty co-chaired the LRHS Cancer Treatment Center fundraising committee. She volunteered at LRHS 5 days a week, working many times as many hours as a full-time employee. She has volunteered over 37,406 hours since 1989. LRHS Auxiliary has contributed in excess of $2,769,787 during a 22-year period; Kitty was the prime motivator behind the success of the annual hospital ball. Kitty's enthusiasm resulted in the Lake Regional Auxiliary's winning the Missouri Hospital Association Auxiliary Awards in 1993, 1997, 1998, 2000, and 2003.