Knights of Columbus #9273 Newsletter for January 2021
Newsletter for January 2021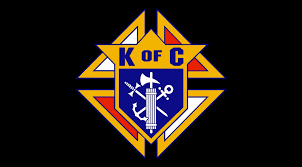 Grand Knight: Gary Chaput
Deputy Grand Knight: David Hotop
Chaplain: Monsignor Marion Makarewicz
Chancellor: Mike Scherer
Financial Secretary: Larry Bayless
Treasurer: Ernie Pither
Recorder: John Weidler
Warden: John Akscin
Inside Guard: Greg Thompson
Outside Guard: David Kneeter
Advocate: Hank Sateia
1 Yr. Trustee: Don Koch
2 Yr. Trustee: Charles Cassmeyer
3 Yr. Trustee: Luke Graessle
Lecturer: Gunther Skaletz
18 January 2021
Hello Brother Knights,
This is Monsignor Makarewicz comments for our monthly newsletter which follows:
Dear brother knights, I have three things to mention. One is that I would like all the Knights of our council to pray the Novena for Life beginning this Thursday, January 21, a day of prayer and penitence for the tragedy of abortion in our nation. You can go to the website for the Novena at https://www.respectlife.org/9-days-for-life or find the link at the parish website for the Novena. Also you can pick up a summary copy with the links to the full novena in the back of church or in the fellowship all.
Second is that I urge all our knights and ladies to read my article in the bulletin or post on the parish website about the COVID vaccine. I understand that it might be some time before enough doses are available for this phase, but early registration will help in planning.
Again, any knights who are veterans can get the vaccine from the VA hospital in Columbia. I know that this is an individual decision according to your own health care situation, but for the majority of us, the vaccine is going to make a big difference in ending the pandemic and keeping us from severe illness.
Third is that it is with a heavy heart that I say farewell to Don and Laverne Koch who are moving to St. Louis to be closer to family. Don and Laverne have been there from the very beginning for me as I become pastor here at Our Lady of the Lake. From Don helping me move in and to Laverne being one of the faithful choir members when I worked with the choir. Their presence in every aspect of parish life is an example for all to follow. Don was a great Grand Knight and continued to be integral to all the K of C activities and parish activities after his term. I won't go into all the details of what they did, but I can say that I could always count on their presence and support in anything we did. We will miss them greatly, not just for all the help they gave us, but most importantly their friendship and care. May God bless and keep them!
Msgr. Marion J. Makarewicz, Pastor
Our Lady of the Lake Catholic Church
As your Grand Knight this is my comments:
Please continue to let Monsignor Makarewicz, Deacon Paul and Deacon Jim and the Office Support Staff Kelly Hamrin & Mary Wagemann, Choir Director Steve Jannetti, Director of Religious Education Vicki Irsik and Maintenance John Riley know how much they are appreciated and to thank them for their ongoing support during this difficult time. Please continue to pray for our Bishops, Monsignors, Priests, Deacons and Seminarians.
During the month of December and January, our council welcomed two new members David Gregg and Wes Wilson. When you see them and their families in Church please welcome them aboard.
During the month of January there is a 5th Sunday, if any Brother Knight or Lady Knight would like to lead the Rosary starting 30 minutes before each Mass, please contact Charles Cassmeyer at 573-365-7227 or Gary Chaput at 573-723-0514 and let us know.
Special thanks to all the Knights who helped take down the Manger Scene on Tuesday January 12th after 8:00 Am Mass.
Thanks to all that supported and donated to the Roses for Life weekend on January 2nd and 3rd, 2021. Please continue to pray the Rosary to end abortion and to give your moral support to those people going to the March for Life in D.C. and the Mid-West March for Life in Jefferson City.
March for Life trip to Washington D.C. it is 28-30th of January contact MRL State Office 573-635-5110. "Show Me Life" Missouri State Capitol, Jefferson, City is on Tuesday March 9th, 2021. Forty Days for Life is Feb 17 to March 28th, 2021.
The total amount of the Knights of Columbus 50/50 Drawing on December 18, 2020 was $1,345.00. Monsignor drew the three winning tickets, and the winners are below. Winners of the 50/50 Raffle where 1st Place Mike Henze was $336.25, 2nd Place Victoria Sucher for $201.75 and 3rd place was Nancy Callahan $134.50 she (Donated hers back to the Council). Congratulations to the winners and thanks for everyone is support this year.
Our council is looking for a new Chairman for our Donut Sundays. What is involved is contacting individuals, making a quarterly schedule for volunteers, and ordering donuts. Those who volunteer would put donuts on plates and serve donuts and coffee after 8:00 and 10:00 Masses. This is an activity that members and their spouses can help with – If you can help please let Gary Chaput at 573-723-0514 or email me at gkchaput@att.net.
Hope House needs volunteers to help in the Food Pantry area during the winter months. Many of those who normally help, head to Florida for the winter. It is a great place to volunteer and to help those in need. Their Missionis this: "Our Mission is to offer hope and short-term help to those in need within our community…as an expression of Christ's love and care!" If you can help, please contact Annette Miller at 573-280-7244 or Sharon at 573-365-0099. Visit their website: www.hopehouseofmillercounty.org
The Knights of Columbus Poster Contest for Drug and Alcohol Substance Abuse Contest is completed. The winners of the Poster contest will be published in the Church bulletin. Thanks to the Teachers, Students, our Chairman Kent Rackers, Mary Dorge and Judges for all their hard work to make the poster contest possible.
Received a nice thank you letter from Deacon DerekHooper. Thanking our council for our ongoing support and prayers. His Ordination to be a Priest is in June 2021. We will need to start asking about a new Seminarian to sponsor.
Also received thank you letters from Center against Domestic Violence (CADV), Pregnancy Help Center, Hope House, Laclede Industries (Recycle Center) for the Knights ongoing support and donations. Everyone was so Grateful and Thankful for the donations. An article and picture will be published in the Lake Area Newspapers and the Missouri Catholic Newspaper.
The Officers Planning Meeting was hold on January 11th in Bestgen Hall. Our next Planning Meeting is scheduled for February 1st at 7 PM in Bestgen Hall or using the Zoom App. Social distancing and mask are required for meetings in Bestgen Hall.
Our next Council meeting is scheduled for February 16th. Rosary 6:30. If we are unable to meet in person in Bestgen Hall, we will do it using the Zoom app. Social distancing and mask are required for meetings in Bestgen Hall.
Each of you should have received your 2020 Knights Letter, Calendar and Annual Dues notice in the mail by now. They were sent out on 18 December 2020. Thanks Larry Bayliss and all those that helped.
District Deputy meeting on January 31st from 2-4 PM in Camdenton at the Knights of Columbus Hall, located at 547 West Hwy 54. This meeting is opened to all Brother Knights and Lady Knights.
Total Food and Hours donated to Hope House in 2020 was 1,045 LBS of Food and 579 Volunteer Hours worked for our Knights and Auxiliary Council. Great Job Thank you.
New Membership Director has been appointed by the Grand Knight; it is John Akscin who is replacing Don Koch. Don and Laverne will be moving to Warrenton, MO. at the end of January.
Our Council is considering buying a couple of wheelchairs with the Memorial Fund from John Heinz family. We currently have one or two in need of repair.
There was a Virtual 4th Degree Exemplification (Patriotism) on Sunday January 17th, 2021 at 2 PM. If you are interested in the 4th Degree Exemplification in the future,please contact George Parise at 573-280-0357. George will have you complete a Form 4 and collect $40.00 (Plus optional $10 suspender baldric upgrade).
The Supreme Council for the Knights of Columbus has come out with new Guidelines for Council Meeting, effective December of 2020. Below is just a few of the Questions and Answers and some changes that our General Membership will have to vote on and approve.
• Can we still use the Opening and Closing Odes?Nearly 55,000 responses were received from an all-member survey on council meetings. All standard meeting agenda items were value ranked and the Odes were deemed to be of very low value. The new meeting agenda retains only the most highly valued and essential agenda items in the hope that members will find a council meeting to be a satisfying use of their time. Councils may continue to sing the Opening or Closing Odes if the members vote to do so, but they are not part of the official agenda.
• Is the Grand Knight required to hold a council vote before inviting family members and other non-member guests to attend a meeting? Yes. Council meetings are primarily for members only. When family or other guests will be invited, a council vote should be held in advance of the meeting. If desired, the Grand Knight can plan for a guest to address the members prior to or immediately after an official meeting.
• Do we have to "sign in" members and guests or is inspection of membership cards sufficient for member admission?A sign in sheet should be used andretained. The Grand Knight must know who in attendance can vote on any motions. A list should be presented to the Grand Knight and Recorder. The record of attendance may also be needed for contact tracing.
• With these changes to the Council meeting agenda, the Record's Minute Book (#1403) is now outdated. Will this resource be updated?An updated edition of the Recorder's Minute Book #1403 will be released in 2021.
• Why was the council chamber setup modified?The prior setup facilitated exemplification ceremonies during the meetings themselves. Now that 'Initiations' are no longer part of the meeting agenda;the modified chamber setup is more appropriate. The officers and directors who will be giving most of the presentations are all seated in front of the members. The members are all facing the front of the room where the speakers will be giving their remarks.
• Do council bylaws need to be updated to align with these changes? Yes. Standard council bylaws will be updated after the 2020 Supreme Convention. More guidance will be given then for councils to update their bylaws to reflect these changes.
Please continue to pray for our Country, Monsignor, Parish Community, Families, and all those who are in the Medical Profession, and First Responders. Also pray for our Faithful departed Brother Knights and Lady Knights, and all our sick members. (Monsignor Wilbers, Deacon PaulPoulter, Don Koch, John Weidler, Gary Kelly, Gunther Skaletz, Gordon Russell, Joseph Schutzenhofer, Clark Gruninger, Frank Medved, Louis Noland, Mellodi Graessle, Lucille Needham, Jeanne Rackers parents, Pam Scherer, Mary Russell, Nancy Callahan, Kelly Hamrin and any other members that I have failed to mention.
Remember to pay your annual Knights dues for 2021.
Thanks for what you do for our Parish and our Community. Peace be with all and God Bless.
Gary Chaput, Grand Knight