Knights of Columbus Council #9273 Newsletter for July 2020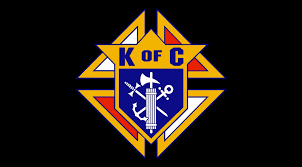 Grand Knight: Gary Chaput
Deputy Grand Knight: David Hotop
Chaplain: Monsignor Marion Makarewicz
Chancellor: Mike Scherer
Financial Secretary: Larry Bayliss
Treasurer: Ernie Pither
Recorder: John Weidler
Warden: John Akscin
Inside Guard: Greg Thompson
Outside Guard: David Kneeter
Advocate: Hank Sateia
1 Yr. Trustee: Don Koch
2 Yr. Trustee: Charles Cassmeyer
3 Yr. Trustee: Luke Graessle
Lecturer: Gunther Skaletz
July 8, 2020
Grand Knight
Hello Brother Knights,
I will start this Newsletter with Monsignor Makarewicz comments:
Brother Knights, I welcome this opportunity to contribute to the July Newsletter. I appreciate the leadership of Grand Knight Gary Chaput who has been so helpful during the past few months in challenging situations, keeping the channels of communication open and reinforcing our community bonds even as they are tested by the pandemic.
I am in the final stages of drafting a pastoral plan for Our Lady of the Lake as has been requested of us by Bishop McKnight. I appreciate the discernment that you have all assisted with in the preparatory stage from Lenten discipleship groups where we all reflected on the three pillars of pastoral planning in our diocese: 1. Stewardship is a defining feature of our spirituality: that means we begin every prayer, decision, or initiative with a heart filled with gratitude for the grace of God's blessings and a firm purpose to share those blessings with others. 2. The vitality and viability of our parish can only be assured by the co-responsibility of the laity and the clergy for the common good. 3. Our Lake of the Lake is a place where the charity and mercy of God which we encounter in Word and Sacrament are brought out of the church and into the world as a light for all to see and give glory to God Our Father.
You, my brother knights, already have put these three aspects of pastoral planning into practice in so many ways. I count you all as true partners in the work of the church. I will be counting on your continued example to others in our parish as we engage in some more concrete activities to put this plan into action. We will be chartering and staffing a Stewardship Commission, a new addition to take its place alongside the existing five commissions of the parish. Stewardship is not only a way of life for a faithful person, it is a way of administration and engagement for the entire parish. Your fidelity to the Church and your commitment to our mission will be examples I can rely on to inspire others to make more reliable and substantial commitments of their time, talent and treasure to our mission.
Our parish has made great progress in allowing for the co-responsibility of the laity and the clergy in the pastoral leadership. The Commissions are the primary way this takes structure. The initial leadership is there, but we need to expand the membership of the commissions to insure that there is a designated coordinator of every key responsibility area in each commission. These coordinators are the eyes and ears of us all, inspiring us to greater effort and reminding us of our responsibilities. Our pastoral plan will make filling those coordinator positions a priority. And as we enhance membership in the commissions, we will lay the groundwork finally for a parish pastoral council to assist the pastor in identifying priorities and allocating resources for the common good.
The Social Concerns Commission, under the leadership of Deacon Jim Hankins, will take the lead in our parish's becoming a center of mercy and charity. We have designated two rooms in the old rectory portion of the campus to be a command post for our charitable operations. The long-range planning that is taking place has identified making a home for our charitable efforts a priority. The Social Concerns Commission has been crucial to expanding our awareness of the many issues that face our community. But we are ready move on from simple awareness and fundraising to direct engagement in meeting the needs of the poor and anyone who finds themselves in need of assistance to meet basic human needs. Matching need to resource, especially the resource of human fellowship and concern, will be a top priority as we go forward.
To these three aspects of pastoral planning, I am identifying a fourth point which will remind us of the purpose of all pastoral planning and re-focus us on the central mission of the Church. The recently updated Directory for Catechesis for the Catholic Church restores the primacy of evangelization over catechesis. Faith formation and sacramental life are not primarily words and rituals "about" Jesus. Who we are as Church cannot be separated from evangelization: bringing the people of this world into a personal encounter with the living Word of Jesus Christ. We must always remember that our faith reaches fulfillment only to the degree that we share the Good News of the God of Mercy with others.
I believe this passage from the first chapter of the Gospel of John ties all these themes together. Andrew was a disciple of John the Baptist who encountered Jesus who had just been pointed out as the Lamb of God. Jesus invites Andrew to come and see where he was staying. Then it became Andrews turn to introduce his brother Peter to Christ. We have found the Lord and we cannot rest until we have introduced him to everyone we love.
Msgr. Marion J. Makarewicz, Pastor
Our Lady of the Lake Catholic Church
Thank you, Monsignor, for your comments.
As your Grand Knight here is my monthly update:
Congratulations to our newly installed council officers and program directors, also to our Lady Auxiliary officers for 2020-2021. Thank you, Monsignor, for initiating the Virtual Installation of Officers on the June 16th, 2020. All members were invited to listen in using their phones.
Our council now has a new District Deputy, his name Ron Schwintek and his wife's name is Myrna. Ron is a member of the Eldon Council and we look forward to working with him in the future. Our past District Deputy David Growth and his wife Joan will be greatly missed by us all. Thank you both for a job well done.
Please continue to let Monsignor Makarewicz, the Office Support Staff Kelly Hamrin & Mary Wagemann and Choir Director Steve Jannetti and Maintenance John Riley know how much they are appreciated and to thank them for their ongoing support during this difficult time. Please continue to pray for our Bishops, Monsignors, Priests, Deacons and Seminarians.
Monsignor is asking Parishioner's to assist Our Lady of the Lake with our ministries at all Masses. Please see below what Monsignor stated in last week's Bulletin in regard to who can assist.
As of 6-25-2020, the CDC has now removed the specific age reference and simply speaks of increasing risk as one ages. Increased age is one factor of risk and accompanying other conditions can increase risk. It seems that we all have a little more leeway in either direction by which to make our assessments.
Please consider all factors in your decision if you would like to volunteer to serve during this time.
What we need are Lectors, Eucharistic Ministers, and Ushers for our 5 PM Saturday Masses, 10 PM Sunday Masses. For those who determine they are comfortable and want to serve could you please let me know which Masses and which ministries you are willing to assist with via email or calling the Parish Office at 573 365 2241. I will then schedule you and send out a weekly email to those assigned that week along with the protocols for Ushering and Being a Eucharistic Minister during this time. Thank you in advance, Mary
In the future, when we start having meetings again, we will invite Mr. Rev. Derek Hooper to come and visit with our council and to give a short talk. There was an exceptional article about him in The Catholic Missourian Newspaper on June 12, with pictures of the Ordination Mass of him receiving his Deaconship. He hopes to be ordained a priest of the dioceses in 2021. Please remember to pray for Derek and the Priesthood.
I sent out an email to all our members on the June 22, 2020 about the "Virtual Knights of Columbus Long Term Care Fraternal Benefits Night" on June 25, 2020 at 7 PM. Do not know how many of you were able to register for it, but it was a very educational and knowledgeable Webinar. If you have any question about insurance or long-term care, please contact Keven Schubert at 573-480-1703 or email him at kevin.schubert@kofc.org.
All Knights of Columbus country breakfast for July has been cancelled.
Our Council Officers continues to host our monthly planning meetings "virtually" online by using the Zoom app, as we discuss monthly and yearly requirements. This month's meeting was on the 7th July at 7 PM.
Our council will do a Council Fundraiser using a 50/50 Raffle. It will start mid-July and will end December 18th, when the winners will be announced at our 3rd Degree Christmas Party. Each of you will receive a letter with the tickets preprinted. Just cut them out and mail back to our Financial Secretary Larry Bayliss. Distribution is as follows: 50% to our council, and the remaining 50% split into 1st place 25%, 2nd place 15% and 3rd place 10%. Price is $5.00 ticket or 5 for $20.00. If you would like more tickets for the raffle contact Larry Bayliss at 515-401-2110 or myself at 573-207-0153. Your support is apricated.
If you have not taken the time to review the Knights of Columbus Web Site, please do so. Charles Cassmeyer, Mary Wagemann and Marilee Poulter have done an outstanding job on this. It is a showcase for other councils to follow. The way it works, is to go to the Parish website at https://ourladylake.diojeffcity.org and click on Parish Life then click on Organizations and that will take you to Knights of Columbus website.
The next Council Officers Planning Meeting will be on the August 3rd, 2020 at 7 PM. We are hoping to be able to meet in Bestgen Hall with Social Distancing and wearing our masks. If not, we will use Zoom.
Please continue to pray for our Country, Monsignor, Parish Community, Families, and all those who are in the Medical Profession, and First Responders. Also pray for your Brother Knights, our Faithful departed Brother Knights, Lady Knights, and all our sick members. (Monsignor Wilber's, John Weidler, Gary Kelly, Jack Callahan, Frank Medved, Louis Noland, John Akscin, Gary Littrell, Clark Gruninger, Trecth & Carrie Lawrence, Karen Pither, Lucille Needham and Jeanie Rackers parents, Gary Chaput (I have hand surgery on July 20th) and any other members that I have failed to mention.
Remember to pay you annual Knights dues for 2020. Many of you have paid but there is still a few who has not paid.
Thanks for what you do for our Parish and our Community. Peace be with all and God Bless.
Gary Chaput
Grand Knight