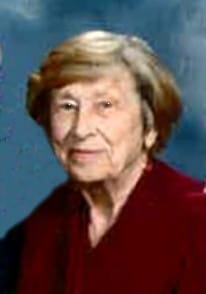 Lucille Needham
1938 – 2022
Lucille Needham, born January 1, 1938, passed away Saturday, December 10, 2022. Lucille wasunited in marriage to William Needham in 1951 T St. Charles Bottomeo Catholic Church in St. Charles, Missouri.

The Needham family (William, father, mother and children Dennis, Edward, Thomas, and Robert) left St. Charles, Missouri and St. Charles Borromeo Parish for Fulton, Missouri and St. Peter's Parish in 1961. The four older children graduated from St. Peter's grade school at which Lucille taught for eight years. Paul, Nancy and Michel were born to the family while living at Fulton, Missouri. In 1976, the Needham family with the exception of Dennis who moved to Hawaii, moved to the Lake of the Ozarks and Our Lady of the Lake Parish.
Lucille was an active member of the Knights of Columbus Ladies Auxiliary and a member of the Our Lady of the Lake Wednesday Workshop.
Funeral services for Lucille will take place on Tuesday, December 20 at Our Lady of the Lake Catholic Church in Lake Ozark, MO. Visitation begins at 10:30 am, funeral immediately following at 11:00 am with Monsignor Makarewicz presiding. 
There will be a luncheon immediately after the funeral at Bestgen Hall.