Our Lady of the Lake Book Club next meeting will be: Thursday, March 13 at 6:00 pm at the Church Fellowship Hall.
ALL ARE WELCOME!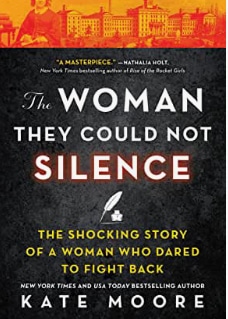 The Woman They Could Not Silence
by Kate Moore
Join our next meeting
Thursday, March 13, 6:00 pm
Church Fellowship Hall
If you would like to Zoom the meeting or have questions, please call or text me – 915-490-5765.
Happy Page Turning, Lusica