Everyone needs to get away from the chaos that life can become. Leave behind the distractions we all face and get a fresh perspective. Even Jesus went into the desert to prepare for His ministry. He knows we need time to connect with Him. There is a retreat option for everyone. Find one that works for you.
Our local Welcome 2-day retreat presented in our parish by parishioners
Cursillo's 3-day retreat available in our diocese
White House Jesuit silent retreat in St. Louis
Teens Encounter Christ within our diocese
Weekend retreats for those preparing for marriage, wanting to deepen their marriage relationship or help a marriage under stress
Check out some of the options available on our web page at https://ourladylake.diojeffcity.org/retreats/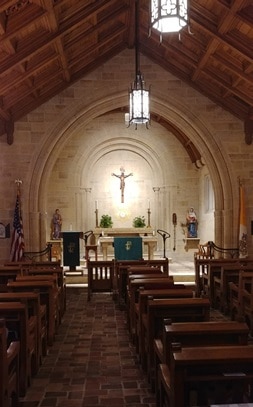 We are never separated from Christ but we must look for Him through the eyes of Faith!