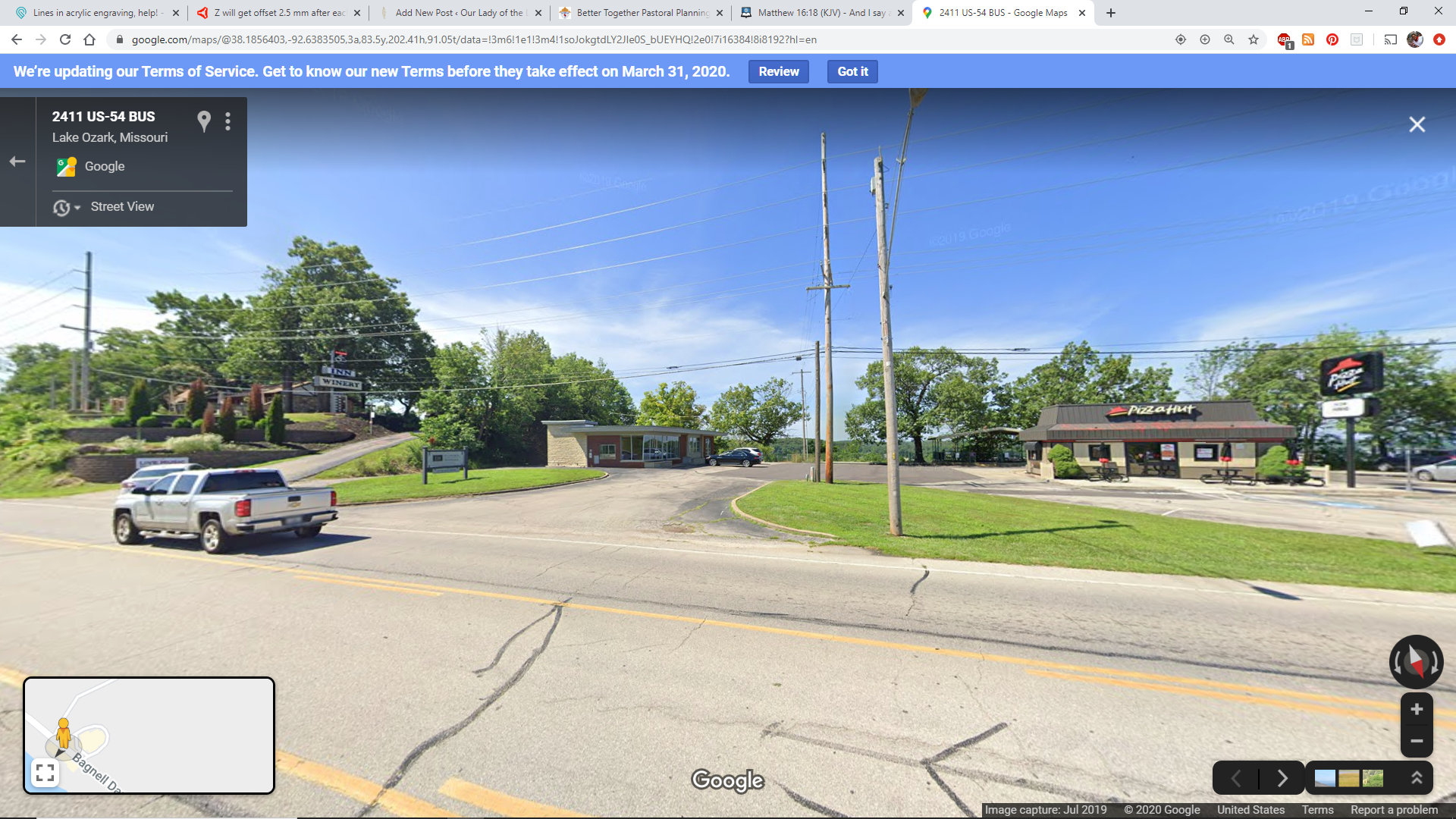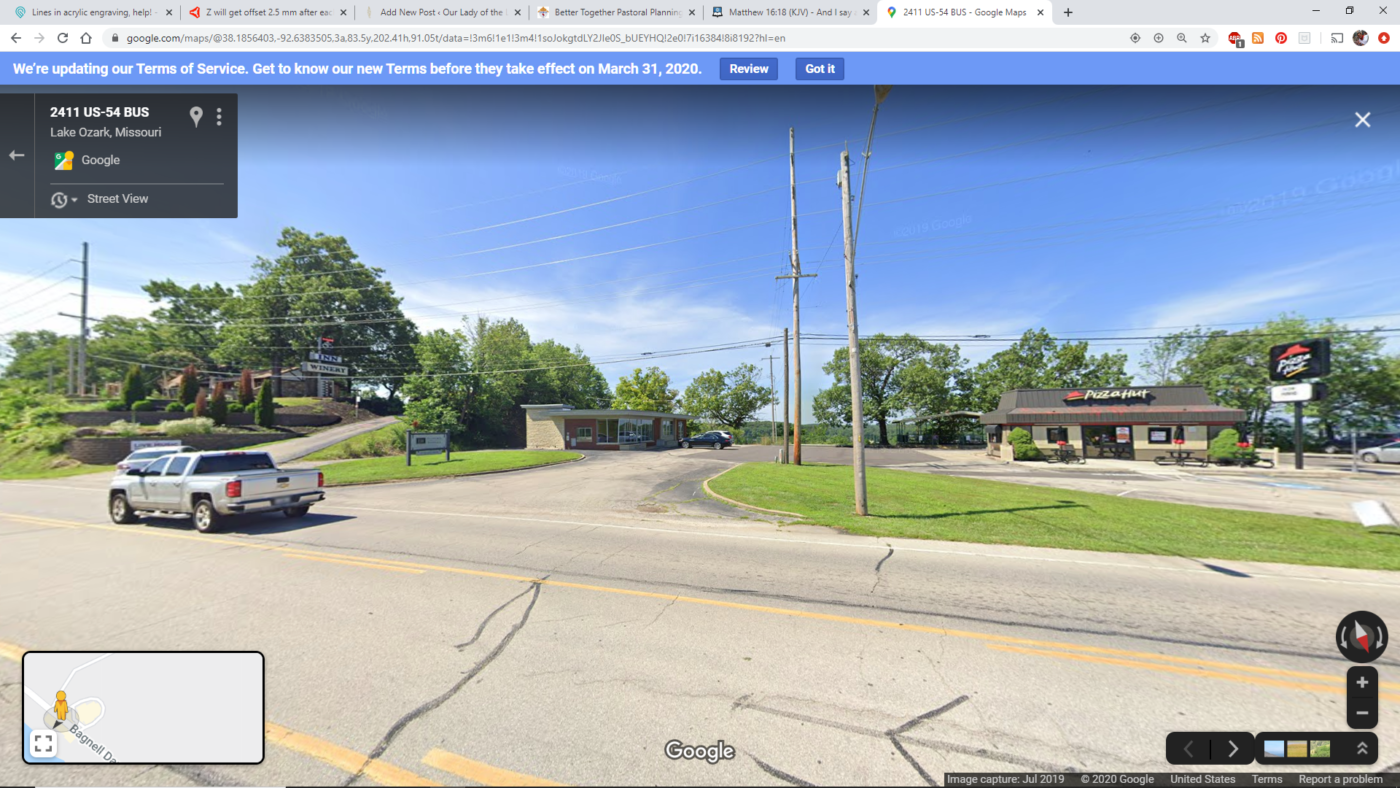 Offsite Parking Parking and traffic flow at Our Lady of the Lake has been identified as a primary problem through our long range planning. Recently it has come to my attention that there are other significant issues in regards to parking, traffic flow, and pedestrian safety. Parishioners and visitors have the custom of parking in the law office, restaurant, and used car lot's parking spaces across the street from the entrance of our parking lot. This has created an unsafe situation and has impeded the business of our neighbors. In addition to taking up all the parking spaces of the lots of the businesses across the street, some people have even parked outside of marked parking places in the traffic lanes, impeding entrance and exits, especially in the drive through lane of the restaurant. People have ignored barriers and requests not to park there.
Pedestrian crossing Bagnell Dam Boulevard is unregulated by crosswalk stripes or signs and thus creates a dangerous situation, both for pedestrians and those in vehicles. This is dangerous at any time but especially so on Saturdays when there is high traffic on the Boulevard or any time on holiday weekends.
I have discussed this issue with the Administration Commission. We are in agreement that we must recommend that no parishioner or visitor use the parking lots across the street at the law offices and restaurant and car sales lot. All people who are coming to Our Lady of the Lake for worship or other business should use the parking spaces provided on our property. We want to be good neighbors to our local businesses, and most important, we want people to be safe.
I understand that our parish even put in the steps leading up to church to accommodate folks who parked across the street. While offsite parking has been a long custom for those who visit, times change. Traffic patterns have changed as have the needs of the community we are part of. Last summer was particularly challenging for us to manage traffic. Some of our folks have even ignored the direction of law enforcement who are assisting us in traffic flow.
I encourage everyone to think about some fundamental values that we hold in common: health and safety, the rights of property owners, the responsibility of everyone to co-operate for the common good, and the Christian understanding of sacrifice. Lent is a good time to set aside behaviors and attitudes that reflect self-interest and mere personal convenience. Lent is a perfect time to give up something that we are accustomed to having, especially if it leads to the good of others and fosters a spirit of charity. Bishop McKnight has asked that every parish consider itself as a center of charity. What a profound gesture this can be of a spirit of humility and generosity on our part.
In the coming weeks, we will continue to make people aware of this situation and assist in promoting a safer and more respectful discipline when it comes to parking and traffic flow. I understand that this might entail a major change in custom for some. It will require a concerted effort, especially in assisting our visitors into our own parking lot. We must all give a good example regarding this issue. Thank you for your cooperation.