Prayer, Praise and Petition
Ministry of Prayer, Praise and Petition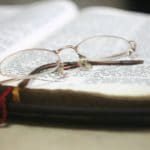 The Ministry of Prayer, Petition and Intercession is made up of a group people who are willing to dedicate time every day in personal prayer, petitioning God for assistance, and interceding on behalf of others.
What you gain by being a member of this ministry!
Fervent prayer puts you in touch with God who needs your help to bring Christ's light in a world of darkness, to bring healing to a broken, wounded world, and to share the crosses of others. By setting aside time each day to pray to Our Heavenly Father, you are joined with many others, interceding as Jesus taught: "Ask and you shall receive." And again, "Ask in My Name and the Father will give you whatever you ask."
Jesus advises two conditions:
pray with faith and
be sure you do not hold any grudges or refuse to forgive anyone who has wronged you.
By forgetting yourself to pray for others, you become more like Jesus who gave himself totally for others.
Remember too, that Mary, our Mother is asking us to pray for conversion, for people to turn back to faith in God, and for world peace to avoid great destruction.
Let us place prayer where it should be in our lives, as a top value.
Let us invite others to join with us in this Ministry of Prayer.
Let us pray for the Church as a whole, for our parish intention each month, and for those intentions recommended to us.
God is counting on us to help in the work of saving our brothers and sisters!
For more information, please contact our coordinator, Debbie Noland at deb4thesacredheart@yahoo.com
Download our brochure to learn more about this opportunity to serve through prayer.  Anyone — young, old, homebound or travelers — can join us.