I would like to invite you to give yourself the time to strengthen your friendship with God and have the opportunity to meet some new friends. The Christ Renews His Parish experiences gave me the chance to renew my relationship with God and meet other ladies of the parish on a more familiar level than just a smile or "hi" at Mass.
The weekends gave me the confidence to join in on conversations before or after Mass in the Fellowship Hall and to join a group or two I didn't even know existed. My friendship with God moved to a more intimate level. I left the weekends with a deeper love for God and some new friends.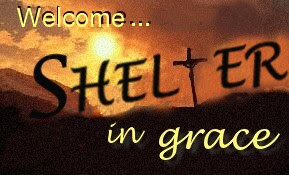 Please allow yourself the opportunity to meet other ladies of the parish and have some personal time to get closer to God through discussion, quiet time, and some great fun. 
Sign up for the Welcome CRHP 2.0 weekend.
For more information on the Shelter in Grace experience on Oct. 24-25, see our Welcome web page here: https://ourladylake.diojeffcity.org/welcome/
Melodi Graessle