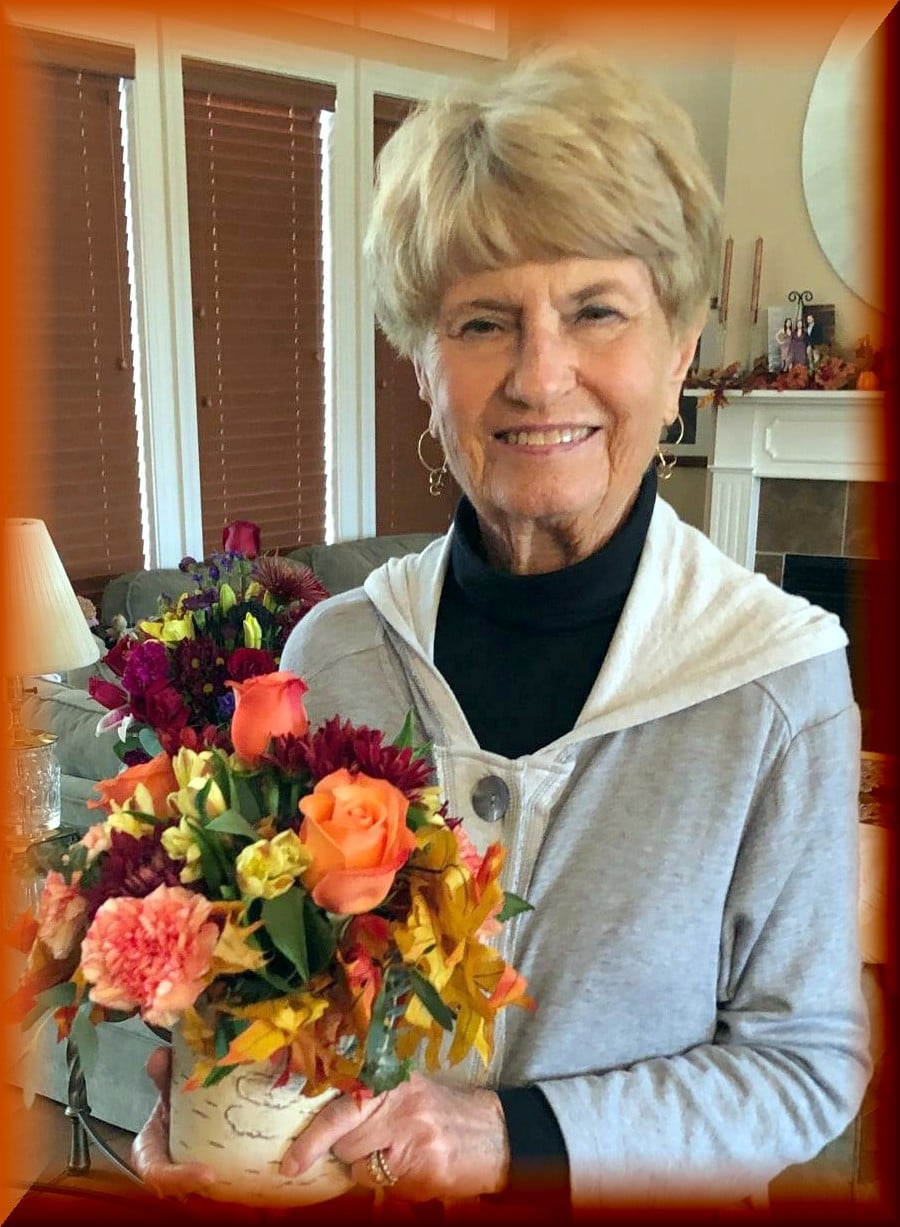 Rosalyn Carol Bouzek
1937 – 2021
Rosalyn Carol Bouzek, age 84, of Lake Ozark, Missouri, passed away peacefully on August 16, 2021. She loved her family, her Catholic faith, her many friends, and the game of golf.
Born in 1937 in Saint Louis, Missouri, Rose was a constant source of quiet, supportive strength. She was a loving wife; a mother of four successful boys; a doting grandmother of six and great-grandmother of one; an outstanding labor and delivery nurse; and a faithful friend. While her dedication, skills and hard work were key to many people's and organization's successes, she was always humbly content to remain in the background, never seeking attention or credit.
Rose graduated from St. John's School of Nursing in 1957. In that same year, she married Lester, her husband of almost sixty-four years. She was a "supermom" well before the term was invented, seamlessly blending a successful nursing career with the often-competing demands of raising a young family. She was also a great supporter of Lester's executive career, shepherding family and possessions through five relocations in under eleven years!
Rose and Lester retired to Lake Ozark, Missouri, where she spoiled her grandchildren and fully indulged her passion for the game of golf. Some of her best friendships and happiest memories, including making two holes in one and recently having the Club Championship Trophy named for her, were developed on the rolling fairways of Osage National Golf Course. She was also very active in supporting numerous local, national, and global charitable organizations.
Rose is survived by her husband, Lester; her brother, John Wuest; her four sons: Mark, Matthew, Michael, and John; and her six grandchildren: Sarah, Kaitlin, Alan, Dagny, Jase and Jett. She was delighted to live to see the recent birth of her first great-grandchild, Olivia Rose. Rose also leaves a wealth of loving and devoted friends.
Services will be held at Our Lady of the Lake Church, Lake Ozark, Missouri, where she was a devoted parishioner, on August 30. Visitation from 10-11A, Mass at 11A followed by a luncheon reception. A live stream of the Mass will be available through ourladylake.diojeffcity.org or on YouTube at Our Lady Lake Ozark.
The family requests that in lieu of flowers, a donation be made to the Food Bank for Central and Northeast Missouri, www.sharefoodbringhope.org.
Link to funeral Mass: