Father Penn and the Social Concerns Commission have determined it is time for our new pictoral church directory. Our dates for photography will be: May 2nd, 3rd, 30th, 31st and June 1st, 2nd, & 3rd.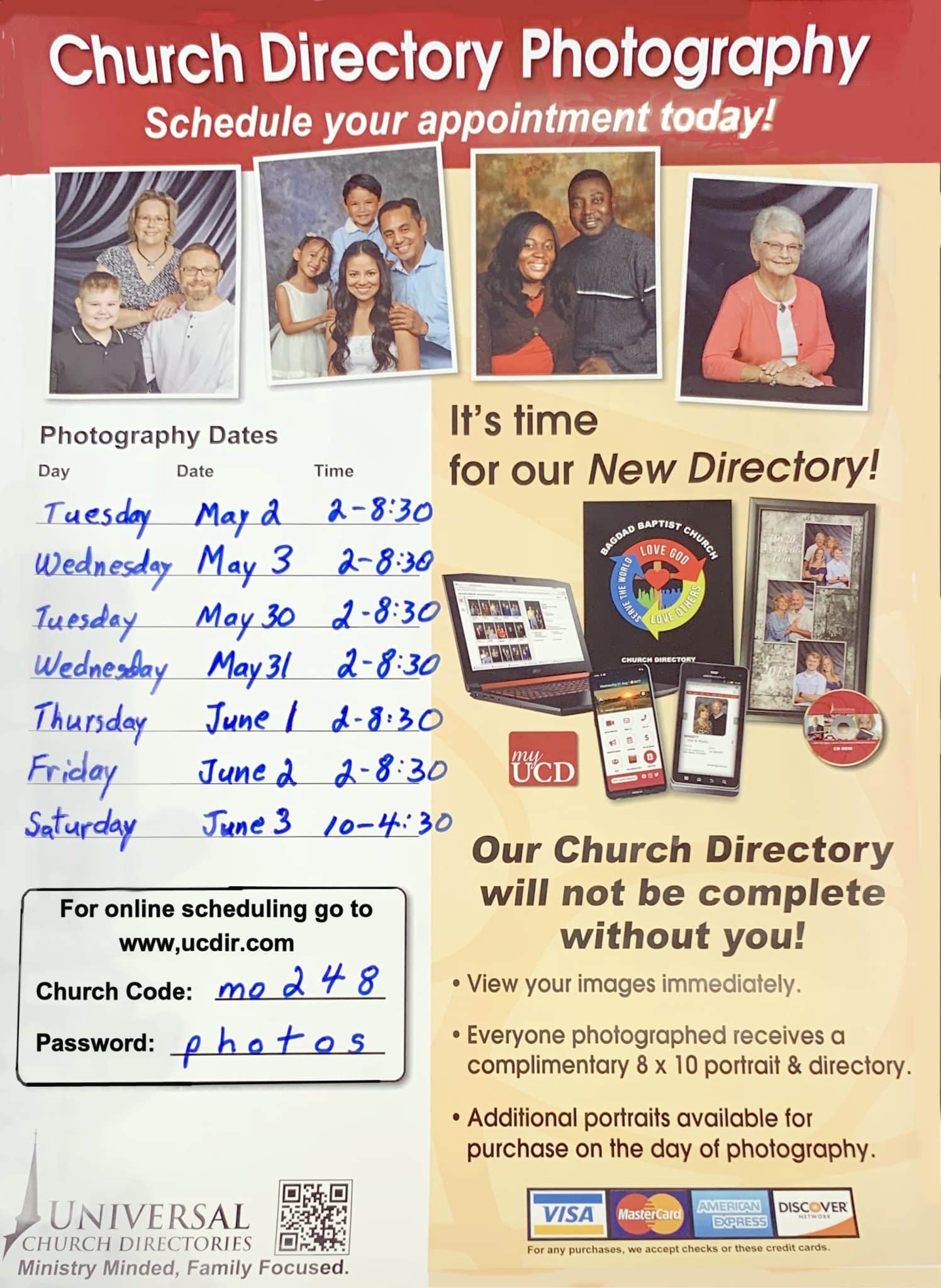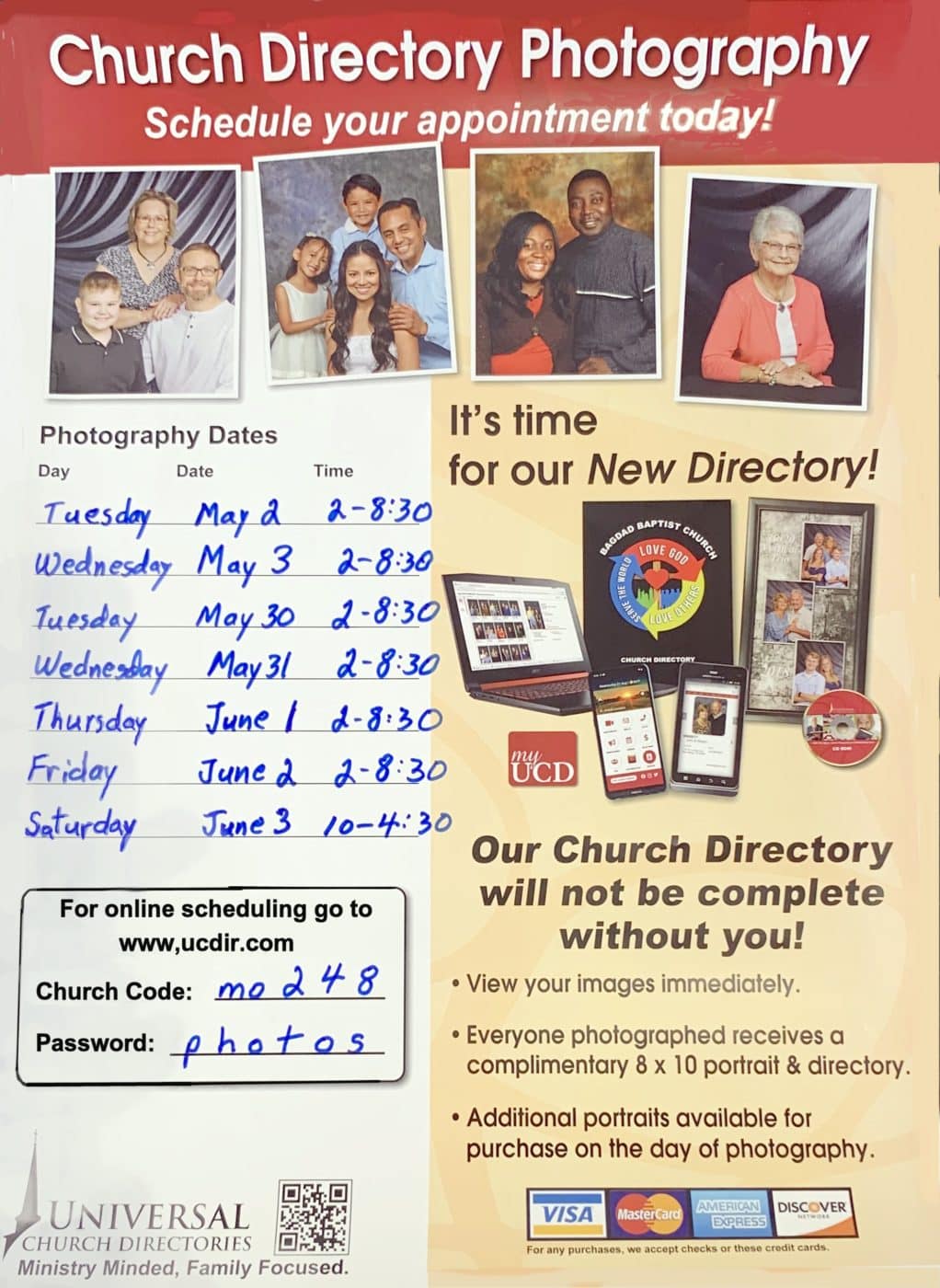 Our directory scheduling process has begun. You can go on-line with the information on the poster to register yourself. Or we will have assistance with registering for the Directory Photographs Appointments after each Mass starting 25/26 March.
If you have any questions, please contact Lusica Hankins at 915-490-5765.
We also need volunteers to help with the sign-up process for our families. Please contact Lusica Hankins by phone, 915-490-5765, to volunteer to be a part of this project