Social Concerns…"Trivia Night" Presentation
Members of the OLOL Trivia Team, Karen Blevins, Gay Ann Christy, and Kathy Cotter visited The Changing Table facility Friday morning to present a check from the proceeds of our Trivia Night to Jessica Rozier, founder and executive director.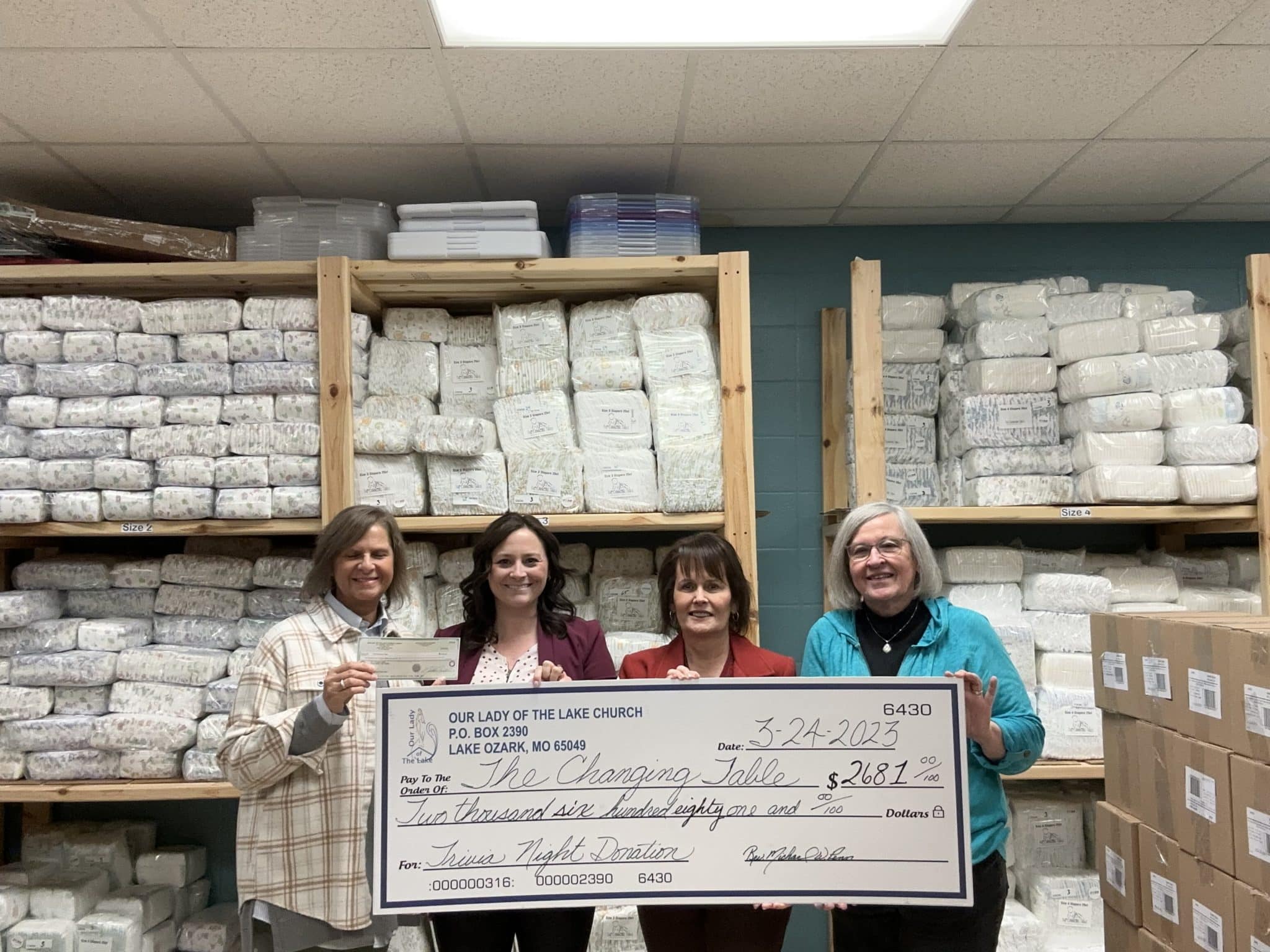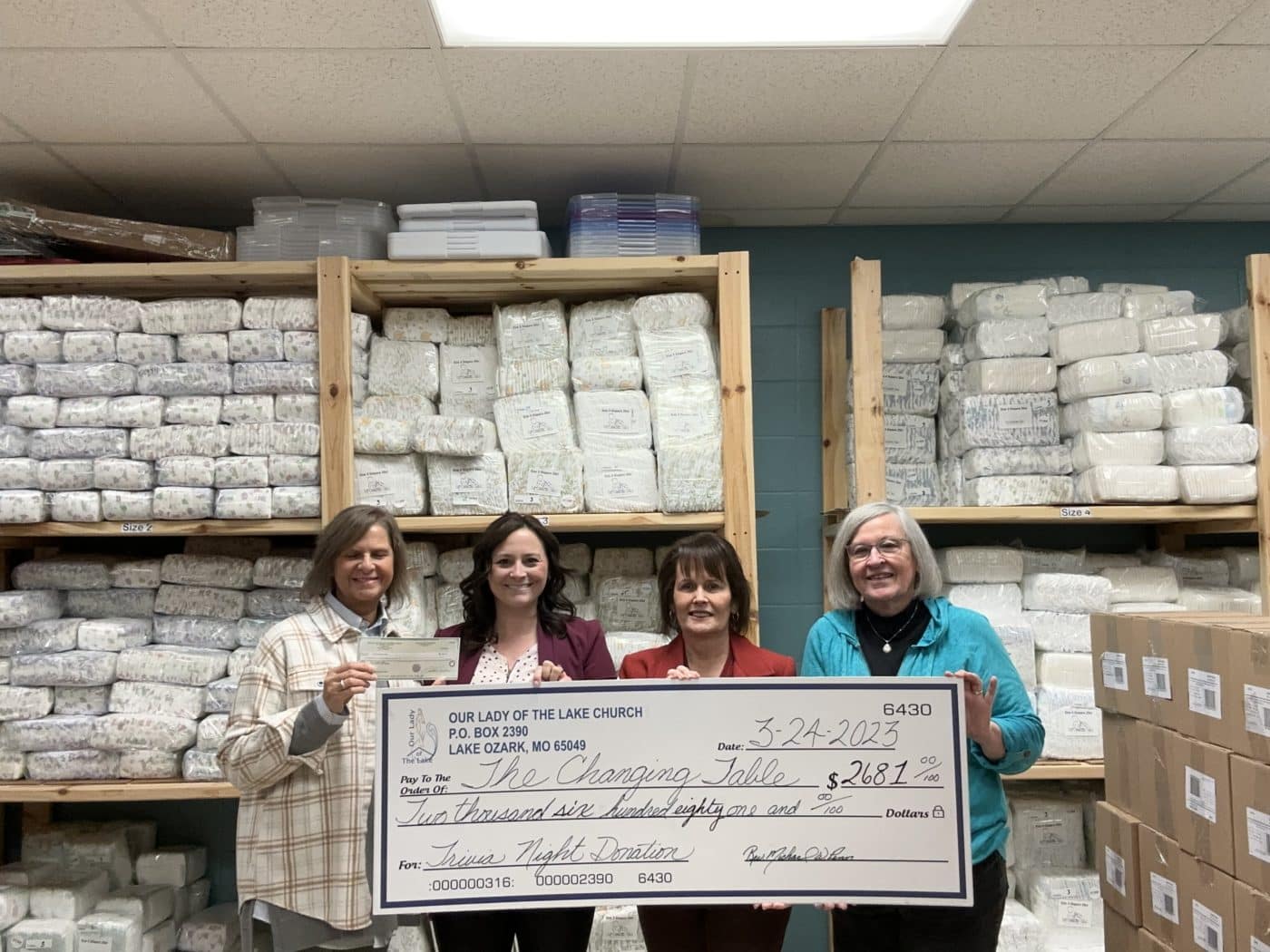 The mission of this charitable organization is improving the health and dignity of Mid-Missouri families by providing sustainable access to diapers and period products. For more information on how you can support this organization with donations or volunteering, check out their website at https://changingtable.org/
We again want to thank the Trivia Team for their hard work and dedication in making trivia event a great evening of fun for the community. The Social Concerns Commission would also like to express their gratitude for the generous donations of our sponsors, parish members, and the folks who came to participate in the event. We look forward to Trivia Night 2024!