St. Pope John Paul II's Anniversary of Death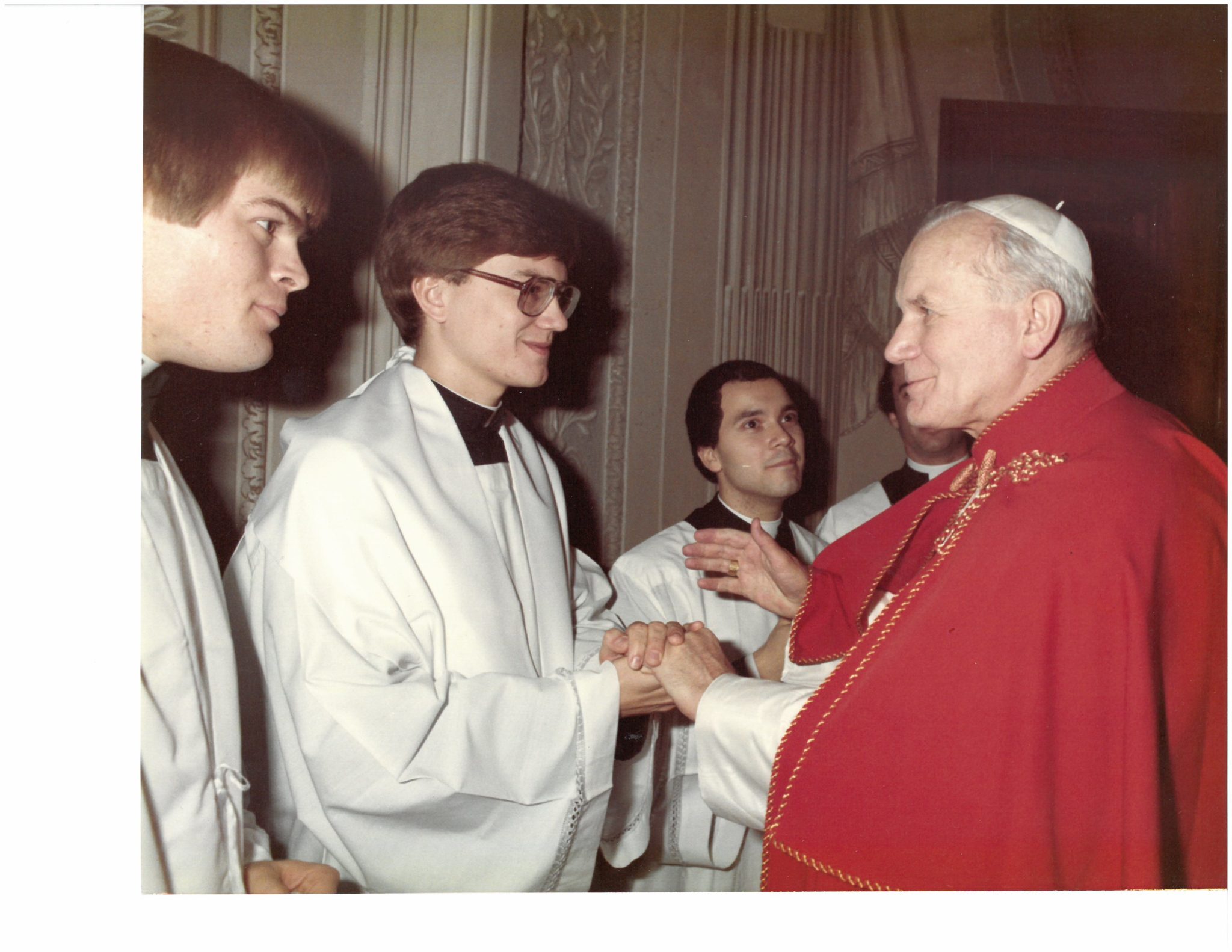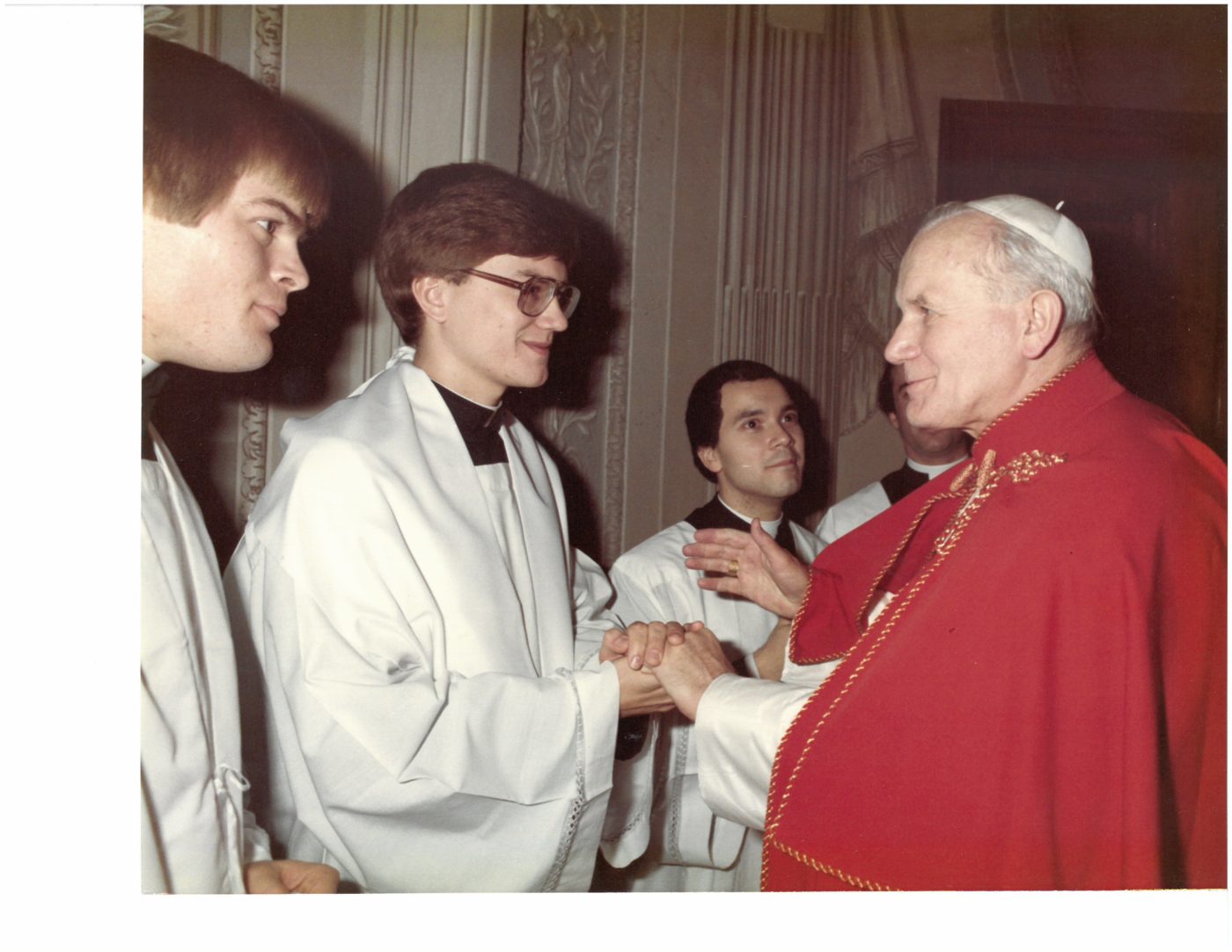 Today is the fifteen anniversary of the passing of St. Pope John Paul II. It is fitting that all of us offer a prayer of gratitude to God for raising up a saint such as him, a true reflection of the light of Christ in a very dark world. It is easy for most of us to recall the joy-filled pope who commanded such respect and inspired such trust. One of the great gifts in my life was the privilege to serve Midnight Mass with Saint John Paul presiding at St. Peter's Basilica in Rome, Christmas 1983.
While his many encyclicals remain the foundation of my theological outlook, it is actually his life story that inspires me the most. Here is a man who pursued his vocation to priesthood in the most horrific of circumstances. The nightmare of the German invasion and devastation of Poland and its people did not deter him; instead they confirmed his desire to serve God as a priest.
The aftermath of World War II and the scourge of communism in eastern Europe brought immense suffering to many. Abandoning faith and the Church was the safe and convenient. But in fact, for the people of Poland and for Karol Wojtyła in particular, the persecution of the Catholic Church became the crucible in which the faith burned even brighter.
It is obvious that God's providence raised up a great saint like John Paul to guide the Church in the darkness of the 20th Century. Today I understand that God has one more mission for Saint Pope John Paul II. His life must serve as an example for us today when we are not free to practice our faith in the way we are used to. And his intercession will assist us in answering the call of Christ to live lives of personal holiness and true charity.
Read John Paul's encyclicals and homilies, yes. But most important, go back to the time when he was a young priest and a young bishop in Poland. He pastored a flock who were experiencing many of the same hardships we are enduring. And their spiritual, economic, and social struggles were not just temporary things. The years of exile continued for many years. And in some countries, the struggle for religious freedom continues.
Looking at the history of the Church through the lives of the saints, I realize that a life of economic and social well-being was not the norm. Take the saint of the day for April 2, Francis of Paola whose sainthood is inextricably united with health issues. While many saints did live long and fruitful lives, it seems that most saints either struggled with ill health themselves or ministered to those who were sick around them. Things aren't what they used to for us, that is true. But in reality, things are the way they always were for most of our history and they also are the way many, many people have been living out their lives for some time now. This isn't to downplay the suffering that the current pandemic is causing. This is a terrible tragedy for humankind, and we have only started on this journey. But the saints have been there before us. And Saint Pope John Paul's life has been given to us to teach us how to remain faithful and even grow as a Church in the midst of terrible adversity and embrace the Cross and through it find hope and life.