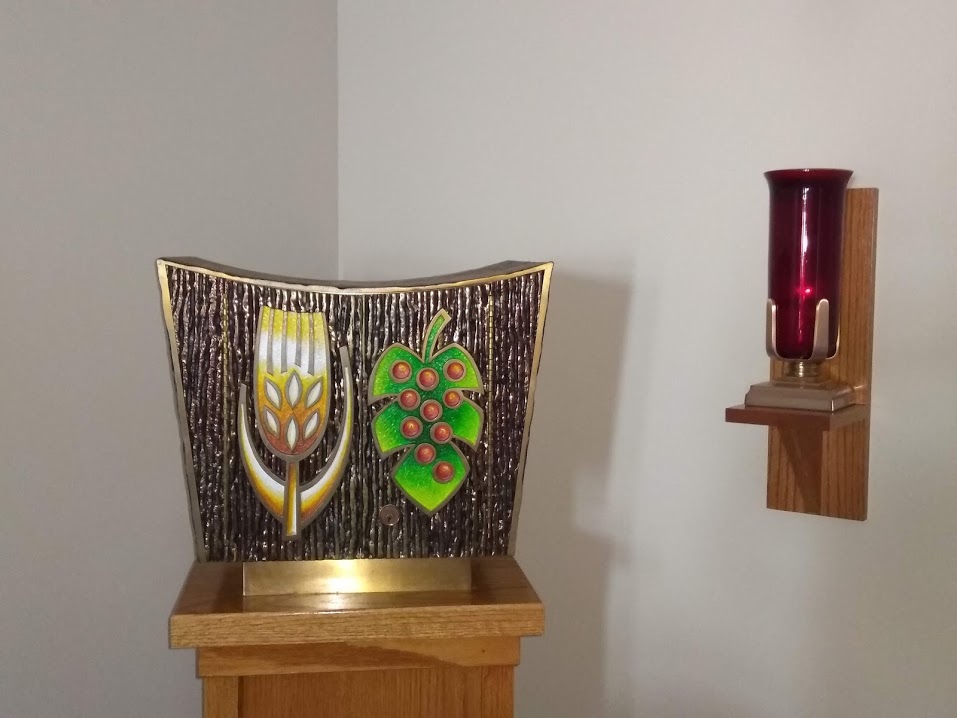 "I will wait upon the Lord"
Sitting in adoration, I asked the Lord for help on finding a topic to write about. Lots of things ran through my head: the rush of life, glories of Spring, getting our family members to Heaven, taking care of our neighbors, dealing with teens,… Then I told myself, "Stop trying so hard!" I asked God again, "God, what do You want of me?" Then a phrase came to my heart, "I will wait upon the Lord."

Ha! That was my answer, "wait for Him."
God knows how bad we are at patience and how good we are at worrying about what's next! So He asks that we practice waiting for Him, for His answers, His direction. Then (here's the biggie), wait for others with that same patience and trust that God asks of us.
I wonder, what if we were to give up a little of that all-consuming need to control everything in our life (and sometimes in others' lives as well)? What if we tried trusting in God's plan for us, trusting that He knows what He is doing, trusting ourselves to be able to continue when plans change unexpectedly?
I know for me, it's been a series of baby steps, but oh the rewards are amazing! I can smile when things don't work out the way I planned, I have learned to look for God's blessings as I travel down a new path, I can actually relax because I know I am cared for and loved unconditionally by a Father who will never lead me astray. It is that trust, my friends, which God yearns to receive from us.
Try giving Him that gift. After all, He has given us everything!