Book study coming June 7… Wednesdays after 6 pm Mass for 10 weeks. Learn more about the Trinity, Wisdom and Works of Mercy with Father Michael Gaitley (author of 33 Days to Morning Glory).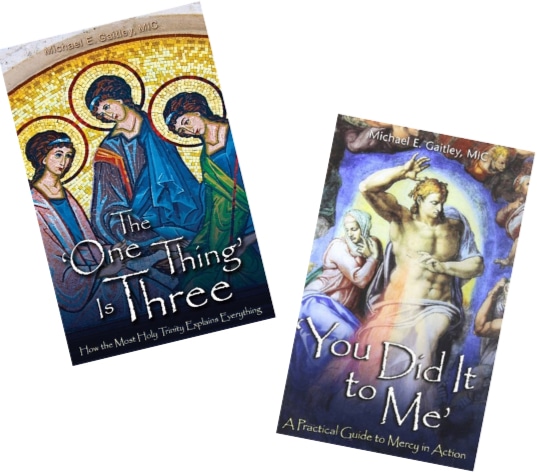 All are invited to a new Hearts Afire study:
Wisdom & Works of Mercy

This study and discussion starts with the Trinity and ends on the subject of Works of Mercy. It's a ten-week study meeting Wednesdays immediately after 6:00 PM Mass, starting June 7, 2023.
To sign up or for more details contact Barb Steinman – bstein16@ charter.net or Kelly at the church office. There is a cost involved for the book(s) required for the study. The cost will vary from $25 – $40 depending on the amount of material you choose to receive.
Hearts Afire group studies by Father Michael Gaitley with the Marians of the Immaculate Conception
SPONSORED BY the Education Commission