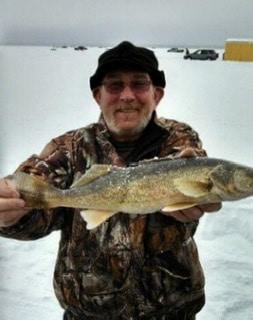 Wesley James Wilson
1953 – 2022
Wesley James Wilson, age 69, of Osage Beach, Missouri passed away Saturday, October 1, 2022 at his home in Osage Beach. Wes was born May 15, 1953 in Kimball, Nebraska, the son of Richard Wilson and Elizabeth (McNealley) Wilson.
On May 15, 1993, Wesley was united in marriage to Donna Michaelis in Miles City, Montana. They shared 29 years together at the time of his passing.
Wes's faith was very important to him. He was always upbeat and nothing got him down. Integrity meant a lot to him, and he respected a handshake. He was always playful and openly expressed his love for others. He also could be stubborn and was brave. He loved boating, fishing, and water skiing. He also enjoyed playing cards and dice. He loved learning and talking about world history and also family history. Most of all, he loved his family and spending time with them.
Wes is survived by his wife Donna Wilson of the home; son Travis Wilson (Eiron) of Cheyenne, Wyoming; daughters Jennifer Darmofal (Joe) of Denver, Colorado, Cheyenne Wilson of Minneapolis, Minnesota, and Sheridan Wilson of Pequot Lakes, Minnesota; 4 grandchildren Travis, Tayler, Marley, and Cooper; mother Elizabeth Johnson of Jordan, Montana; brothers Robert Wilson (Elsie) of Jordan, Montana and Marshall "Skip" Johnson (Michelle) of Billings, Montana; nieces and nephews; and step-mother Beverly Wilson of Kimball, Nebraska.
Wes was preceded in death by his father Richard Wilson; step-father Al Johnson; sister Vicky Frazier; and granddaughter Skyler.
Mass of Christian Burial will be held Friday, October 7, 2022 at 10:30 am at Our Lady of the Lake Catholic Church in Lake Ozark, Missouri. The family will welcome friends for visitation Thursday, October 6, 2022 from 5:00 – 7:00 pm at Hedges-Scott Funeral Home in Osage Beach, Missouri.
Interment will be held at St. Anthony's Cemetery in Camdenton, Missouri.